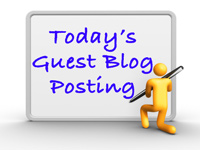 Norman Hallet of  The Disciplined Trader has long been touting just that, discipline in trading. Today Norman shares an experience that I have a feeling many traders can relate to on many levels. Perhaps you've had a game plan, but panicked and couldn't stick to it when things were looking down, or maybe even up? Either way, I think you'll enjoy a peek into his mind and learn something from his perspective that you can apply to your own trading.
We hope you enjoy the article and if you have a moment, share your own experience in our comments section.
------------------------------------------------------------------------------------------------------------------------------------------------------------------------
Dawn is just breaking and a few early birds are chirping their little heads off. I let the dogs out for some overnight relief and get the coffee started.
I walk past the TV-tempted to turn it on and see what new disaster or murder took place overnight - but stick to the plan.
I walk over to the small waterfall I had constructed in the breakfast room and turn the pump on and the soothing sound of water gently cascading over artificial falls fills the small room overlooking the garden.
I sit down in chair and gently close my eyes. I begin silently repeating my mantra. I envision a small bubble slowly rotating in clear blue water. The sound of the waterfall is all that I hear.
My breathing slows and I drifted off into peacefulness. It's like sleep but I can still hear the continuous gentle flow of the water and the hum of the electric pump. It's delightful and I concentrate on the bubble and the slow steady beat of my heart.
Intuitively, I stop repeating the mantra and very slowly open my eyes. Twenty minutes has elapsed in what seems like five minutes. I sit quietly for a few more minutes and then start to focus on today's trading.
The prior night, I had decided on two potential trades. The Euro-Dollar and the Dollar-Yen. Both had been retracing as expected.
I would lay in wait for the entry signal. Stops had been calculated and I had a vision in my mind of what the chart patterns and signals should look like.
I felt good about the possibilities of at least one of these trades making a nice profit. I visualized myself watching the tick mark hitting my preplanned profit targets for both currency pairs.
After breakfast and chasing the dogs back into the house, I went upstairs and brought the computer out of its working sleep. Prices had continued in retracement and everything was in place. I was close to my prey; watching and waiting to pounce.
I told myself to relax and trust in the system.
All indicators needed to be in place to make the entry. No exceptions.
Soon, the Dollar-Yen started to fall into line. The candle made an engulfing bull and the slow stochastic was turning upwards. I would wait for another one hour candle to confirm the reversal.
The Euro-Dollar continued sideways and I focused on the Dollar-Yen. While I waited for the next hour's candle to form, I sent an instant message to my trading buddy in London.
It was lunchtime in his time zone and I knew he was probably watching this currency pair also. We had established a procedure that if either one of us was going to enter into a trade we would alert the other.
We would take a look and confirm if it was a "go" or not and in this way we helped each other stay out of trouble or jump on-board the trade.
Even though I had never met David in person, I felt a very close working relationship with him and he had saved me many times from breaking my trading discipline (we had exchanged our trading systems to make sure we could hold each other accountable).
David answered me and confirmed that it looked like a go although he was already in another trade and his rules prohibited him from entering into more than one trade at a time. He wished me luck and signed off.
The hour had passed and the candle confirmed my expectations. However, the stochastics were still a little high to show an oversold condition. I set the stop-loss and walked away.
I had decided that once I entered a trade, I would not stick around to watch the show but would periodically monitor progress. After entering the trade in my journal, I walked away from my home office and headed out to the golf course.
I loved it. Playing golf and making money at the same time. Like quantum physics, I was two places at the same time.
My golf stunk (I lost all of my balls and had to borrow from a complete stranger) and when I returned home, I found out than I had been stopped out about three hours after I entered the trade.
The stochastics never reached an obvious oversold position and I had broken my discipline and paid for it.
My first tendency was to get angry with myself but I sat down and did a complete analysis of everything I did and saw quite clearly that I had not kept to the discipline.
Now, I had to pay the price: I was required to take three days off from trading and forced to review my system to "refresh" myself on what the procedures were. I wrote all of this down in the journal and swore to myself that I would never enter a trade without the confirmations.
Live and learn. Or is it live and pay?
I no longer felt angry with myself and actually felt good that I had seen my weakness. I would see to it that it would never happen again. I was a professional and would bounce back.
Norman Hallet
The Disciplined Trader
------------------------------------------------------------------------------------------------------------------------------------------------------------------------
Norman Hallett, the Internet's Leading Authority on Trader Discipline. Norman is offering Traders Blog readers 4 of his "CLASSIC REPORTS", FREE. If you've ever hesitated to pull the trigger on a trade, or if you battle with fear or greed, then don't hesitate to take a look at these reports.