We've asked our friend Jim Robinson of profittrading.com to provide his expert analysis of charts to our readers. Each week he'll be be analyzing a different chart using the Trade Triangles and his experience.
Today he is going to take a look at the technical picture of Starbucks (SBUX)
Last week we were looking at the possibility that SBUX may have been making a double bottom.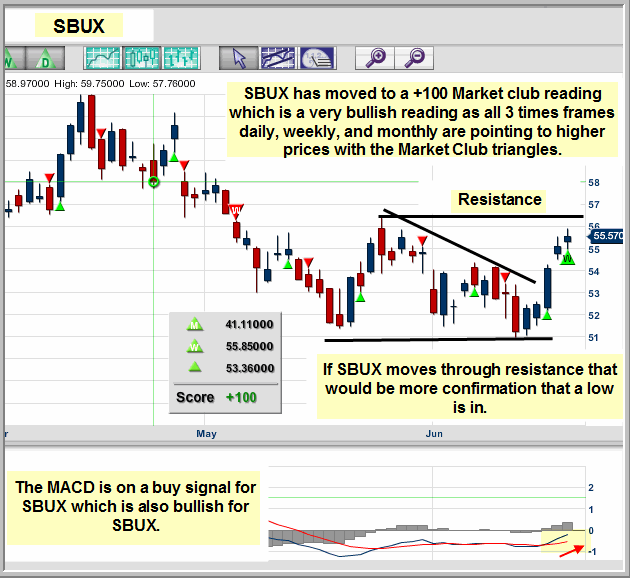 At the time the monthly MarketClub Trade Triangle was up, while the daily and weekly Trade Triangles were down.
SBUX did move higher off the double bottom and has put in a daily and weekly green Trade Triangle since last week, which puts the MarketClub Chart Analysis Score at a bullish +100 reading.
I think the last week's action in SBUX is good example of how classic chart patterns can be used along with the MarketClub Trade Triangles to help us see possible trading opportunities as they unfold in real time.
I hope you enjoy this week's commentary and chart !
Please leave a comment if you have any questions,
or suggestions of your own.
Thanks,
Jim Robinson
Profit Trading.com