We've asked our friend Jim Robinson of profittrading.com to provide his expert analysis of charts to our readers. Each week he'll be be analyzing a different chart using the Trade Triangles and his experience.
Today he is going to take a look at the technical picture of THRESHOLD PHARMACEUTICALS. (THLD)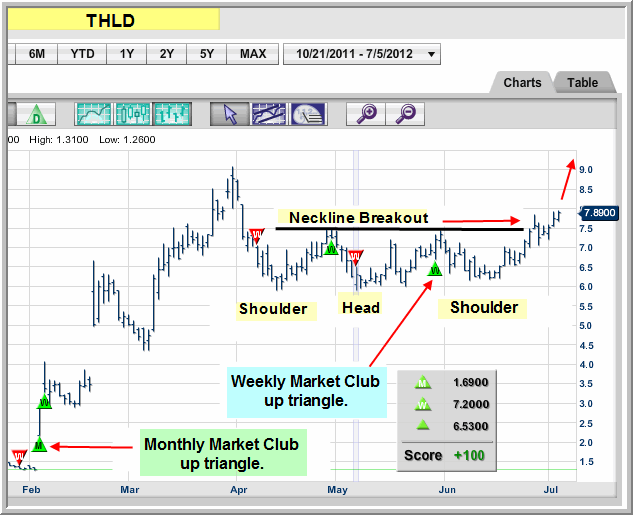 THLD made a big gap up off the low which turned the Monthly Trade Triangle up.
Then THLD made another big gap up on the way to the last high.
The big gaps up are bullish as they show the strong demand for THLD.
THLD has consolidated in a Head and Shoulders base and is probably just breaking out to the upside.
With a MarketClub Chart Analysis Score of +100 THLD is definitely in a strong position and one to take a close look at.
I hope you enjoy the chart and commentary !
Thanks,
Jim Robinson
Profit Trading.com