We've asked our friend Jim Robinson of profittrading.com to provide his expert analysis of charts to our readers. Each week he'll be be analyzing a different chart using the Trade Triangles and his experience.
Today he is going to take a look at the technical picture of Amarin (AMRN)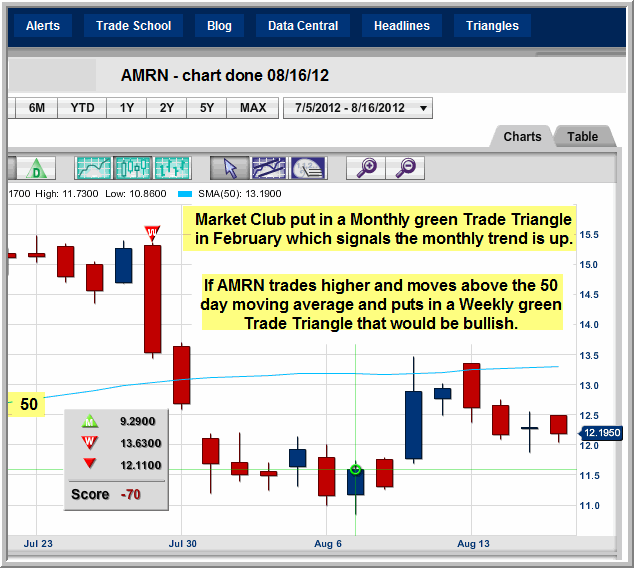 I hope you are having a GREAT week !
AMRN is in a long term up trend as MarketClub put in a Monthly green Trade Triangle in February 2012 (not shown on the chart).
Right now MarketClub is on a Weekly red Trade Triangle, which probably reflects the counter trend correction.
If AMRN trades higher from here and moves back above the 50 day moving average that would signal a correction low is possibly in.
A move above the 50 day moving average would also probably put in a Weekly green Trade Triangle which would be bullish.
This is a Chart to Watch as higher prices could lead to a +100 MarketClub reading soon.
I hope you enjoy the commentary and please leave any questions or comments as to what you think is going on for AMRN right now.
Thanks,
Jim Robinson
Profit Trading.com