We've asked our friend Jim Robinson of profittrading.com to provide his expert analysis of charts to our readers. Each week he'll be be analyzing a different chart using the Trade Triangles and his experience.
Today he is going to take a look at the technical picture of November Orange Juice (OJ.X12.E). I hope you had a GREAT week !
November Orange Juice made a double bottom, a breakout of the double bottom, and now looks to be making a higher low which is a probably a test of the breakout.
If the higher low holds and Orange Juice trades up from here that would paint a very bullish picture as the move after a higher low can often be a strong one.
The monthly MarketClub Trade Triangle is currently green which means the longer term monthly time frame is pointing up.
The weekly MarketClub Trade Triangle is currently red which probably reflects the counter trend, higher test of the low move.
If Orange Juice trades higher from here and MarketClub puts in a weekly green Trade Triangle this would definitely be a Chart to Watch !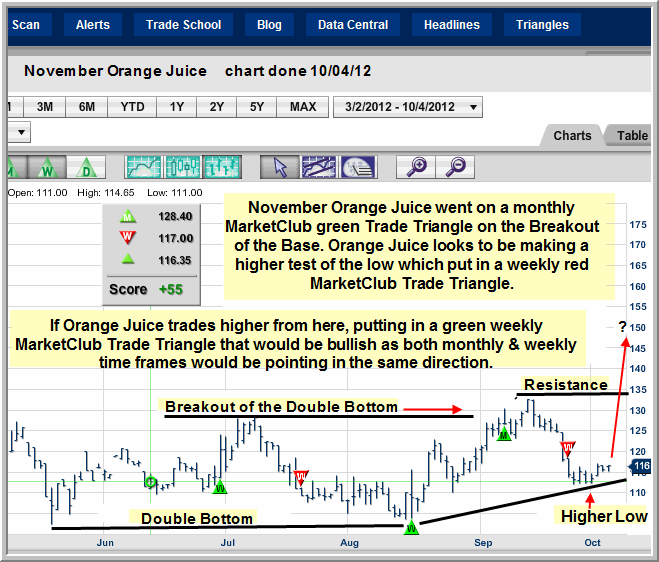 Thanks,
Jim Robinson
Profit Trading.com