Hello MarketClub members everywhere. As we come to the end of the week and the trading month and face the long Memorial Day weekend, I have a slightly uneasy feeling about the markets.
Later on today, Janet Yellen the Fed chair is set to speak with Harvard professor Gregory Mankiw as she receives the University's Radcliffe Medal.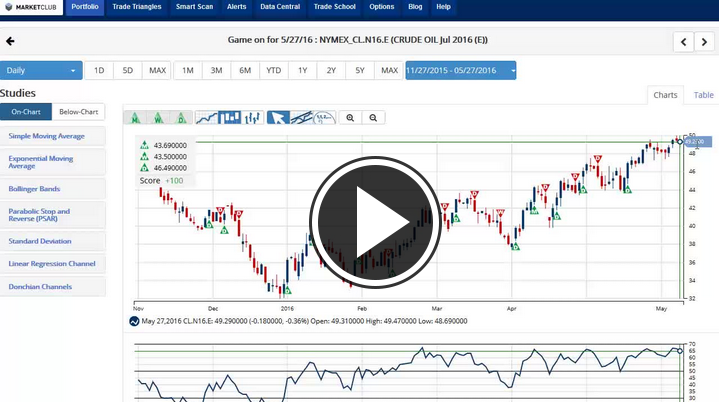 Boy, they sure like to give each other awards don't they? It's too bad that we can't give an award to the economy which still has sub 2% growth with record low-interest rates!!
Here's the problem as I see it, the FED said that it was it was going to rely on data as to whether or not it would raise interest rates. Now they're saying you have to see how things go – really?
It has seemed to me for quite some time now that the Fed has mishandled this whole financial meltdown and quite honestly have no clue as to what to do about it. It also seems that they lack any common sense even thinking about or talking about negative interest rates – how stupid can they be?
Ms. Yellen and President Obama - the answer is not complicated - lower taxes and cut all the red tape, hoops and hurdles that business have jump through. Then all you have to do is stand back and keep out of the way of the economy as speeds up growth and job creation.
Not complicated!
Okay, having gotten all that off my chest let's take a look at the markets. [Read more...]