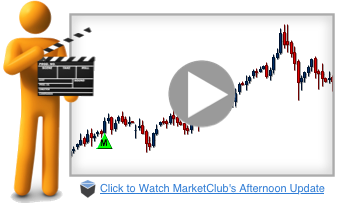 Hello traders everywhere! Adam Hewison here, co-founder of MarketClub with your 1 p.m. market update for Monday, the 12th of September.
As we mentioned at the end of August, September is a pretty treacherous month for the equity markets.
Here's what's bugging the markets at the moment:
(1) The total lack of a plan coming out of Europe for solving the sovereign debt problem.
(2) The total lack of a plan in the US to solve the unemployment problem.
Until these two very important elements are resolved, we're going to see continued volatility in all the markets. We will continue to rely on our Trade Triangle technology to "separate the wheat from the chaff," so to speak.
In the type of market that we are currently in, it is imperative to have a game plan. Emotion is the number one account killer for most traders and having a cohesive game plan removes most of a trader's emotion from these markets.
Now, let's go to the 6 major markets we track every day and see how we can create and maintain your wealth in 2011. Continue reading "What's Bugging The Markets?" →