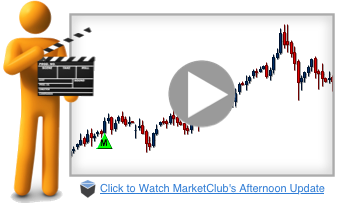 Hello traders everywhere! Adam Hewison here, co-founder of MarketClub with your mid-day market update for Tuesday, the 25th of October.
-------------
Don't miss MarketClub TV this Wednesday at 5pm EDT.
E-mail us your questions at marketclubtv@ino.com or call 410 867-2100 extension 129.
-----------
How the best analyst in the world nailed Netflix … And why Tuesdays are so important.
Most every day we interact with the best market analyst in the world. The problem is most traders don't even know it, or think about it. Continue reading "How the Best Analyst In the World Nailed Netflix …" →