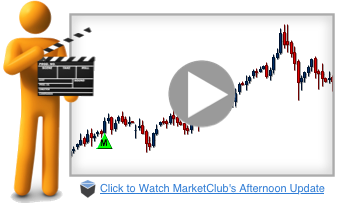 Hello traders everywhere!  Adam Hewison here, co-founder of MarketClub with your 1 p.m. market update for Wednesday, the 17th of August.
So here we are... We're in the middle of the month, it's the middle of the week, and the markets are stuck in the middle.  Stocks rallied early today, but they look like they are failing now.
Gold rallied again to test the $1,800 an ounce level.  It has now fallen back and looks to be on the defensive.  Crude oil has also rallied and is now faltering from a key resistance area.  Once again bank stocks look to be on the defensive.  I'll also share a chart pattern in the bank stocks with you that does not look good.
So let's go to the 6 major markets we track every day and see how we can create and maintain your wealth in 2011. Continue reading "So Here We Are....In The Middle" →