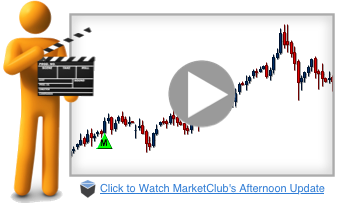 Hello traders everywhere, Adam Hewison here co-founder of MarketClub with your 1 p.m. market update for Wednesday the 7th of September.
The song goes like this; "What a difference a day makes..."
Gold, sharply lower on heavy profit-taking and liquidation.
Equities, sharply higher as all the problems in the world are solved.
The U.S. dollar has a hiccup.
Crude oil up on new demand?
All this while the world waits for President Obama's speech tomorrow evening.
Here's a rhetorical question for you, how many cans can you kick down the road at the same time? Well, if you're a politician you become pretty adept at kicking as many cans as you want down the road.
Now, let's go to the 6 major markets we track every day and see how we can create and maintain your wealth in 2011. Continue reading "What A Difference A Day Makes..." →