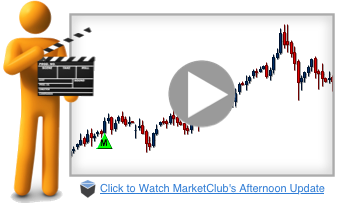 Hello traders everywhere!  Jeremy Lutz here, filling in for Adam with your mid-day market update for Friday, the 28th of October.
-------------
LAST DAY TO ENTER HERE TO WIN A FREE 1 YR SUBSCRIPTION TO MARKETCLUB ON A WiFi TABLET
-----------
The major indices are nearly unchanged after moving moderately lower earlier in the session today.
It appears that traders are reluctant to make any significant moves following the substantial upward move Thursday.  That move was caused by news that European leaders finally made headway towards a potential deal to resolve the regional debt crisis.
Traders look to be taking a "wait and see" approach to this rally, wondering if there will be any follow through next week.
Now, let's go to the charts and see how we can create and maintain your wealth in 2011. Continue reading "A Game of "Wait and See" Anyone?" →