It has been some time since I did a review of Yahoo! Inc. (NASDAQ:YHOO). I'm doing one today because a new monthly Trade Triangle kicked in at $37.16 and could be indicating the end of the 4 1/2 month stalemate in this stock.
Now, I'm not saying that this stock is going to skyrocket to the moon, but I do believe that the bulls have the upper hand and this stock will move higher in the weeks ahead.
It seems like Yahoo! Inc. (NASDAQ:YHOO) has been around forever, but it was first founded by Jerry Yang and David Filo in 1994. There have been quite a few changes to the company since that time. Marissa Mayer, previously from Google, was named president and CEO of Yahoo effective on July 17, 2012.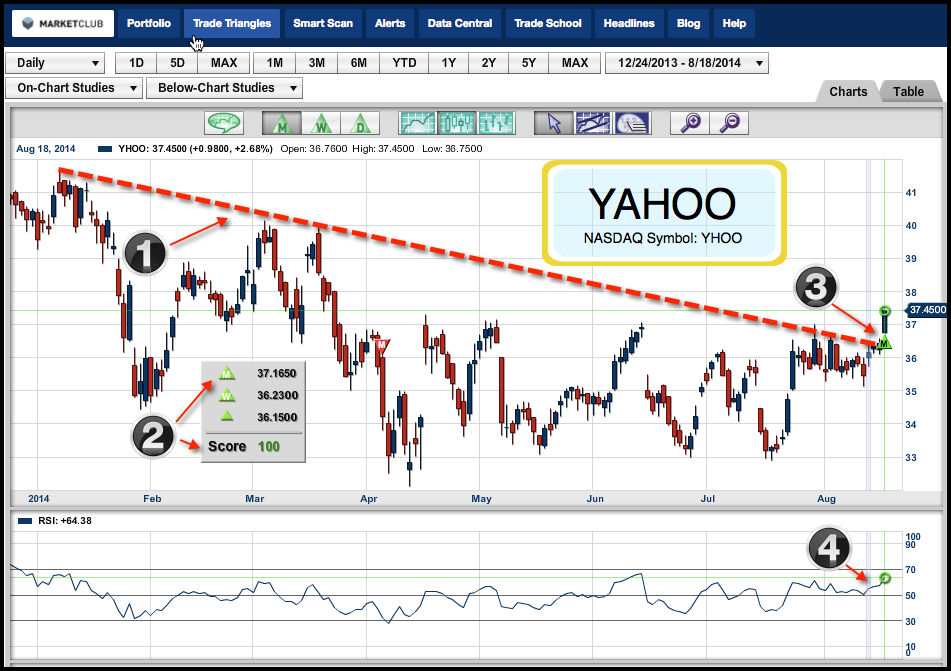 Yahoo! Inc. (NASDAQ:YHOO) operates as a technology company worldwide. The company offers search products, including Yahoo Search, that serves as a starting point to navigate the Internet and discover information; and Yahoo Answers, which enables users to seek, discover, and share knowledge and opinions across mobile phones, tablets, and desktop. [Read more...]