I believe that the "dead cat bounce" I discussed last week has occurred with the market action seen late last week. Many of the major indices have rallied back to their Fibonacci resistance levels which should hold the markets' upward momentum, at least in the short term.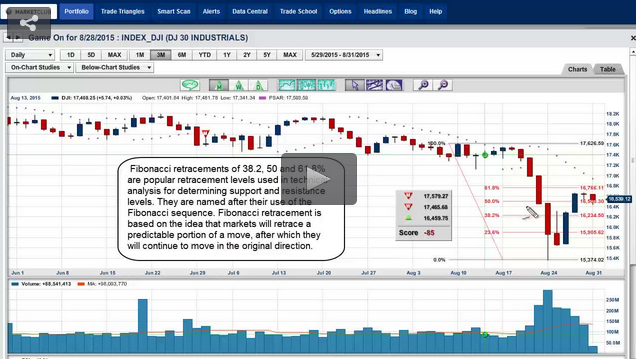 If you're not familiar with our Fibonacci tool, you can learn about it right here.
Another big negative for the markets is that many of the world indices had their worst month in three years. Unless there is a miracle today, it would appear as though the month of August is going to go into the minus column for the Dow, S&P 500 and NASDAQ.
There is an old trading maxim which you may have heard, "don't try to catch a falling knife," that should be every investors' mantra for September.
One of the problems overhanging the market right now has to be the Fed and if they are going to raise interest rates in September. This uncertainty is not a good thing for the market and it would appear as though the Fed and the rest of the Central Banks are pretty much out of bullets in terms of helping the economy and the markets. [Read more...]