It's ironic that people often get puzzled when they get what they wanted or dreamt about. Those who had dreamt of having a baby often panic when the baby is born and think what should we do with this cute toddler?
We are now in the same situation. I called for market a reversal last month and now we got it! Hmm…what's next? Now that my prediction raised a ton of money I need to carry on using chart analysis only.
Chart 1. Gold Daily: The Santa Claus Rally!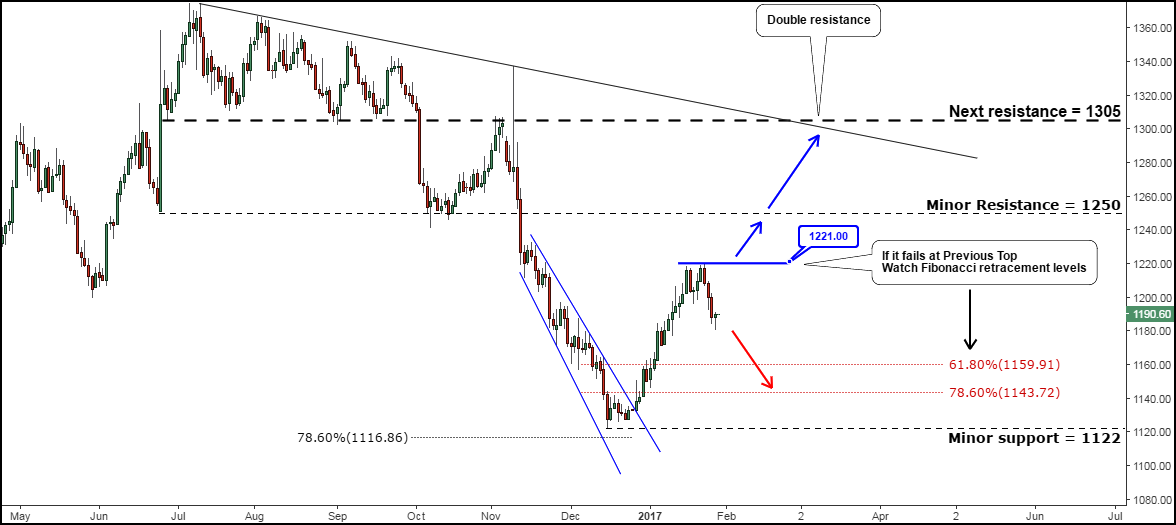 Chart courtesy of tradingview.com
It was not easy at all for gold to escape from captivity of the blue downtrend. I extended it on the chart above to cover the whole move down as in the previous chart it was half as short as such deep was this move. [Read more...]