Hello traders everywhere! Adam Hewison here, President of INO.com and co-creator of MarketClub, with your video update for Monday, the 2nd of December.
I hope everyone had a wonderful Thanksgiving holiday! As we are now into December, we can all look toward the end of the year. Despite the eight strong weeks we've seen, some folks are calling the current up move a bubble.
They could be right, but the trend is your friend and the trend is clearly on the upside for many stocks, particularly the ones that I have been talking about for most of the year.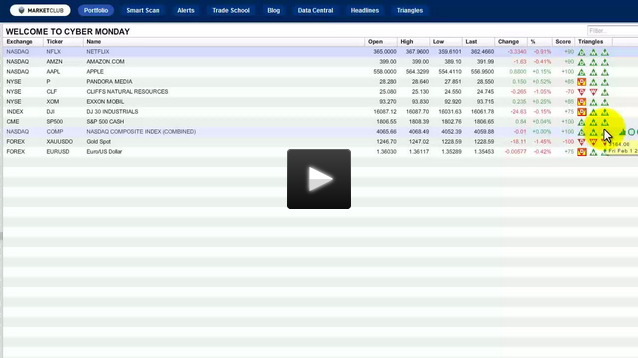 I talked about perception just before the Thanksgiving holiday and how it is one of the most powerful forces in the market. The perception now is these markets can and will move higher, perhaps to some of the levels I outlined in my special report on the major indices. [Read more...]