I was looking over the charts this past weekend and noticed one stock that I wanted to bring to your attention. There are two reasons why I think this stock is worth a look.
1. There was a new monthly Trade Triangle signal on June 27th at $48.04.
2. I like the formation. This chart has a "W" formation, which normally occurs at the bottom of a move and signals a reversal. In this case, it would look as though once we close over $48 a share, we could see a quick pop up to $50.
The stock I am referring to is Coca-Cola Enterprises Inc. (NYSE:CCE), traded on the New York stock exchange. This is a large company and has been around for a long time. While not usually considered a hot stock, the formation is undeniable. As with any position, you should always be using money management stops.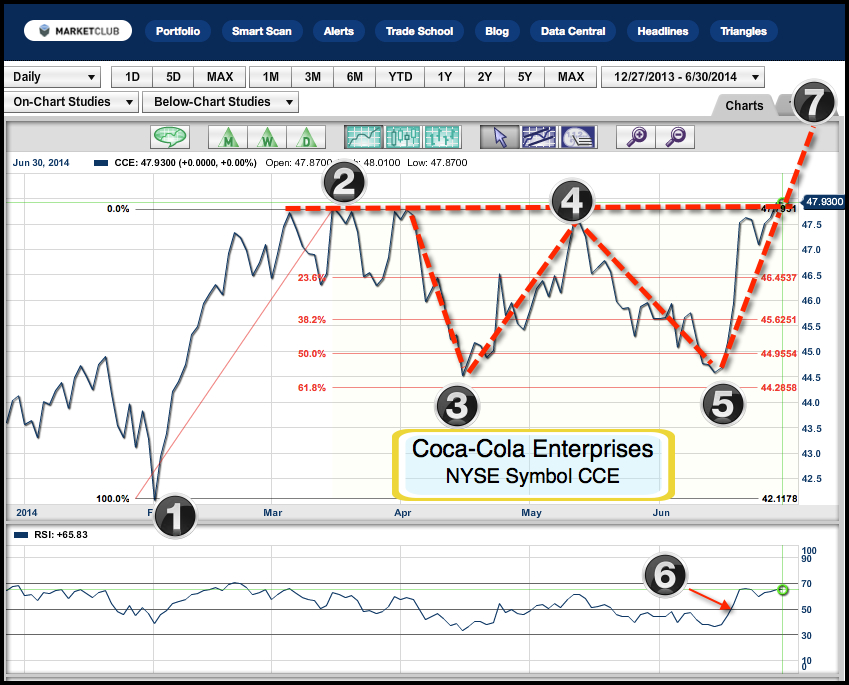 Another part of this formation I like is the classic Fibonacci retracement of 60%, that was again tested on June 13th and it held. [Read more...]