Dear Traders Blog Visitors,
I have not had the pleasure of meeting as many professional traders as my boss, Adam Hewison. The good thing is that with the free version of INO TV, I can meet four of the world's top traders and have a front row seat to their seminars.
As a regular user of our INO TV service, I am a huge fan of professional trader, Linda Raschke. Honestly, I don't know why I put her in a class of her own among the other many amazing seminar authors.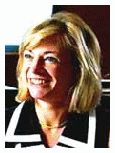 It could be that she has had continued success in the trading arena for over two decades. It it could be that I am drawn to her superior presentation skills. It could also be that she is a great role model for young women pursuing a career in finance and/or business.
Ok, ok... I wont play the gender card. I am completely aware that over 91% of this blog's visitors are individual traders are men. However, no matter what gender you may be you can recognize Linda's trading intellect and appreciate the tips and strategies in her seminar that we present in the free version of INO TV.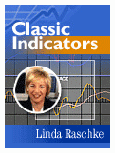 "Classic Indicators - Back to the Future"
Besides lecturing to thousands of individual traders in over 18 countries, Linda is a principal trader for several hedge funds and is president of LBR Group, Inc. She was profiled in Jack Schwager's book, "The New Market Wizards," and frequently is featured trader in numerous financial publications and on national radio/television programs. Currently she is the vice president of the American Association of Professional Technical Analysts.
Self-directed traders have spent big bucks to learn from Linda, but we are offering one of her lectures absolutely free.
She is one of my INO TV personal favorite trading experts and I hope you will become fond of her as well.
Watch her seminar, "Classic Indicators - Back to the Future" today at no cost on INO TV FREE.