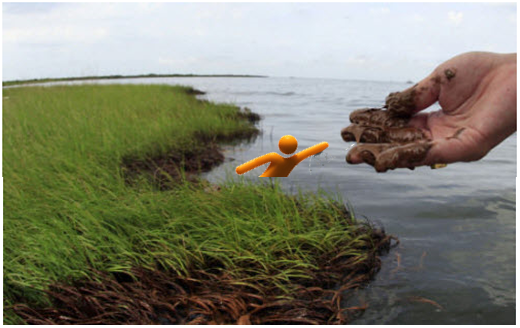 Unfortunately the President seemed to miss the point - capping BP's huge gusher off the Gulf. Coincidentally, I read today that BP now stands for BIG PROBLEM and not British Petroleum.
Surfing around the web today I read comments like, "if we could put a man on the moon 40 years ago and 238,857 miles away, how is it that we can't cap a well that's 40 miles off the US coastline in deep water?" I, myself, am asking the same question.
I believe that the President missed the boat on this one. He has not focused the entire might of the United States on getting this problem fixed. As they say, he was a day late, and in this case, billions of dollars short.

Loading ...
It seemed outrageous to me that we had local governments wanting to get to work on clean-up and conservation, but were having to wait for permits from the Army Corps of Engineers and other Federal agencies to start making decisions. The reality is, the Federal government is huge and has no idea what the left hand is doing in regards to the right-hand.
There appears, even now, to be very little coordination. Which means that no one is going to accept responsibility and finger-pointing is going to go into high gear.
So far, BP has agreed to put up $20 billion. Are you kidding me? That's not going to clean up the marshes and restore people's livelihoods. Yes, I know a great many people in the Gulf rely on the oil industry for their livelihood, but oil can be drilled in many other places whereas the Gulf has been basically destroyed for years and years and years to come. In fact, it may never be restored to its former vitality.
I'm sure you can tell the frustration in this post and I know many of you have voiced your opinion on our Tuesday poll, but I would like to hear what you have to say about this national disaster, how the President is dealing with this crisis, and how that is going to affect the economy and our way of life.
All the best,
Adam