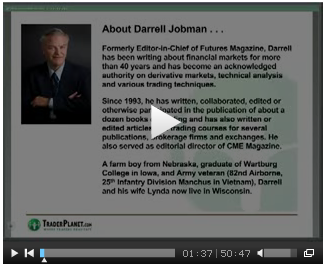 Setting yourself up to catch the next day's market moves can be a daunting task. In this complimentary trading video, Darrell Jobman, published author of more than a dozen trading handbooks and editor of major financial publications, will walk you through his strategy of using predictive highs & lows to develop a plan for next day trading.
Could this strategy be what your trading plan is missing for 2011?
WATCH NOW: Click here to start watching Darrell Jobman's trading video, "Strategy Trading Using Next Day Predictive Highs & Lows."
You have nothing to risk and everything to gain.
Enjoy,
Trend TV Team