We've asked our friend Jim Robinson of profittrading.com to provide his expert analysis of Stocks to our readers. Each week he'll be be analyzing a different chart using the Trade Triangles and his experience.
Today  he is going to take a look at the technical picture of GOOG.
With a Market Club score of 90, all 3 time frames
monthly, weekly, and daily are pointing down as of right now.
The monthly Market Club trend arrow
just put in a sell signal for GOOG today, 05/31/12.
GOOG is trading below support, which is bearish,
and the MACD is pointing lower which is bearish as well.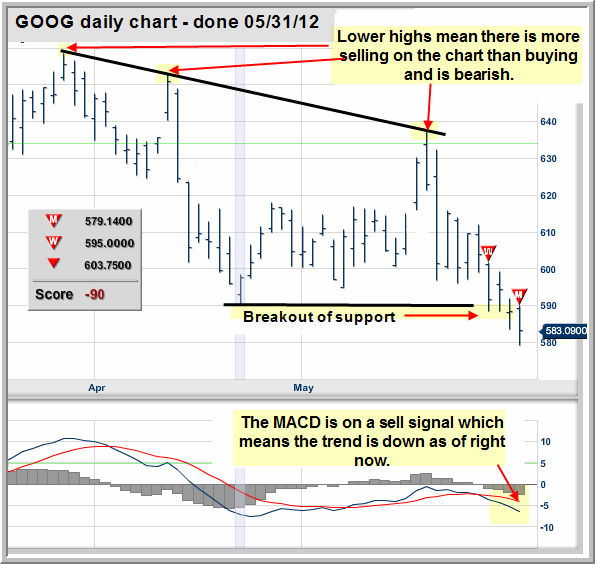 Like Adam always says, follow the trend, and the trend is down right now for GOOG.
Thanks,
Jim Robinson
Profit Trading.com