We've asked our friend Jim Robinson of profittrading.com to provide his expert analysis of charts to our readers. Each week he'll be be analyzing a different chart using the Trade Triangles and his experience.
Today he is going to take a look at the technical picture of Natural Gas (ZW.V12.E). I hope you had a GREAT week ! This week we are going to take a look at Natural Gas.
Natural Gas made a bull swing in which MarketClub went on a weekly and monthly green Trade Triangle.
Natural Gas went on a weekly red MarketClub Trade Triangles Natural Gas made what was more than likely a counter trend correction.
Natural Gas looks to have just made the breakout of a Head and Shoulders base.
MarketClub went back on a weekly green Trade Triangle right at the breakout of the neckline.
The recent bullish chart action suggests that the counter trend correction is probably over.
With all three Market Club Trade Triangles pointing up, and a bullish MarketClub Chart Analysis Score of +90 this is definitely a Chart to Watch.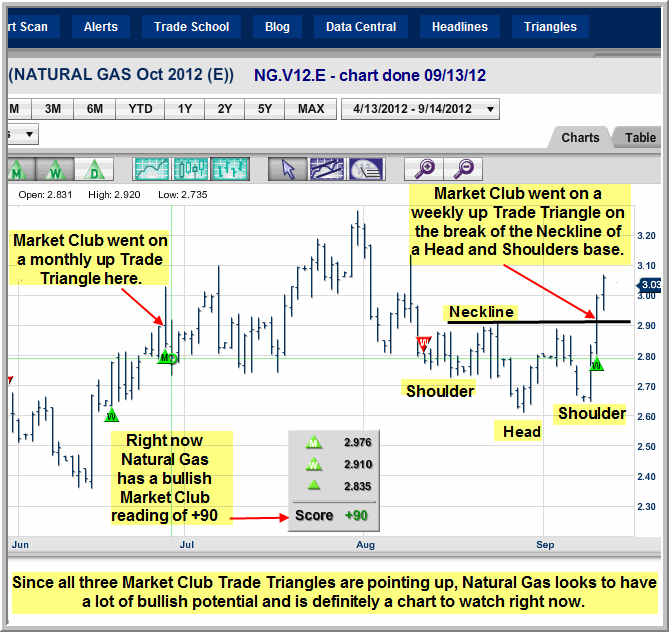 Thanks,
Jim Robinson
Profit Trading.com