Before I share with you my 3 surprises, Apple (NASDAQ:AAPL) is set to announce on today how many iPhones it sold over this past weekend.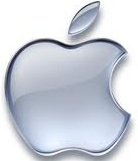 I think they sold a lot of their new iPhones, maybe more than 5 million (announced today - 9 million sold) . That's the number Apple sold at their last iPhone roll-out weekend. I think Apple is going to sell a lot more, maybe 10 or 20 percent more.
Here's the reason why I say that.
I'm was just wrapping up some time at my summer home, here in Maine, and I decided on the spur of the moment to check out the local AT&T store and find out more about the new iPhone 5S, which I wanted to see first hand.
My summer home is up here in Mid-Coast Maine, about 10 miles from Brunswick a small university town of 20,000.
Last Friday I decided to drive into Brunswick and stop off at the local AT&T store, to check out the new iPhones. I had checked online with AT&T and found that I was eligible for an upgrade, from my aging 4S iPhone.
I arrived at the AT&T store later in the day to avoid any long lines (in Brunswick,not likely) and was greeted by a young lady who was incredibly helpful and gracious. I said to her that I would like to get a gold iPhone, and that I was eligible for an upgrade. She quickly informed me that they had zero iPhone 5S's in stock as they had quickly sold out when they opened. The young lady then mentioned that they were now taking orders for the 5S, and I could probably get one in 21 days. UGH!!
As promised here are my 3 surprises at the Apple store.
SURPRISE #1
Here was my first surprise, the majority of folks who came in the store wanted GOLD iPhone 5S's!! This came as a big surprise to me as I didn't think the folks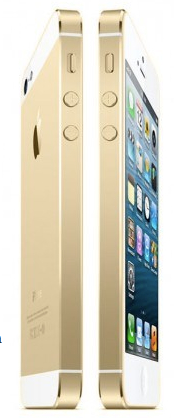 up here in Maine would be so glitzy. Apparently according to the staff there at the AT&T store that was the most requested color. I guess India and China are not the only ones who like the color gold.
SURPRISE #2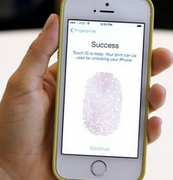 I did ask if I could see the new iPhone 5S, and in particular, Apple's fingerprint technology. I was told that Zach would show me the phone and answer any questions I might have on Apple's new fingerprint technology. After a brief introduction, Zach proceeded, using a demo iPhone 5S, (remember, they were sold out) to show me how Apple's fingerprint technology worked. I have to say, I was very impressed as it is amazing and worked incredibly well.
I had always thought that with fingerprint technology, you have to put your finger on exactly same place each and every time. This is not the case with Apple's fingerprint technology, and that's what makes it so powerful and easy to use.
Here's how it works, first you place your thumb on the sensor several times, each time at a different position, that's how Apple maps out your thumbprint. The iPhone itself will indicate when it has achieved a successful match. All you have to do now, is simply put your thumb on the sensor, and presto it open's up the phone. I tested it with my other thumb and several of my other fingers and it would not open the phone. Only when I used in my case my right thumb did it open the phone. With that kind of security nobody else can operate your phone except you.
Here is why this type of technology will revolutionize the way we do things in the future. I can see using fingerprint technology for financial transactions, buying apps, banking and securities trading, the possibilities are endless.
No two people on the planet have exactly the same thumbprints, that's why Apple's new technology is revolutionary for the smartphone and tablet markets. Apple has always been on the cutting edge of innovation and this technology proves it.
SURPRISE #3

The 5C was my third and biggest surprise, it is an amazingly beautifully and well crafted phone. I was quite shocked as the 5C is far better than I ever expected. The fact that the color of the case is actually mimicked throughout the operating system makes the 5C unique and very cool. The only thing that the 5C does not have, is fingerprint technology and a better built case. Other than that, it is an identical to the iPhone 5S.
MY TAKE ON iOS7
Like a lot of other iPhone users downloaded the new iOS7 system last Wednesday, to install onto my old iPhone and iPad. It is a great system and works flawlessly and in the background. Apple should be congratulated for making such a bold move, introducing two new phones and a new operating system at the same time. I can't think of another company that could have pulled that off so seamlessly.
I believe that Apple is going to be very successful with these two new iPhones and their new mobile iOS7 operating system. It all works together seamlessly without problems.
THE ULTIMATE CHESS GAME
Apple is playing the ultimate chess game, with their new iPhones and they are already ahead of their competitors with fingerprint technology. With security, being such an issue nowadays, Apple is moving confidently forward and securing its beachfront position for the future.
Let us know how you feel about Apple, would you buy a new iPhone 5S? What do you think of fingerprint technology? Please feel free to leave a comment and join in the conversation, we would love to hear from you.
Have a great trading day,
Adam Hewison
President, INO.com
Co-Creator, MarketClub