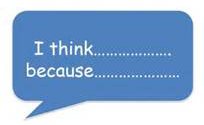 As we start the new trading week, there are a lot of challenges we are facing with the partial government shutdown still in effect, the looming debt ceiling, and the numerous other problems plaguing the US at the moment.
I cannot imagine that even Congress could be so stupid as to not resolve the debt ceiling. Not to do so would be totally irresponsible and push the US over the proverbial fiscal cliff. Should the unthinkable happen, it would send the world's markets into a tailspin and, chances are, there would be a great deal of discussion about changing the Dollar's currency status.
So, with all that in the background, what stocks or markets are you watching this week?
I will be watching Apple (NASDAQ:AAPL), and looking for the line in the sand that I outlined in my last detailed analysis. This week, the line in the sand comes in at $497 and should it be broken on the upside, I will be all in on Apple.
There are any number of other interesting stocks like Facebook (NASDAQ:FB), Pandora (NYSE:P), and Netflix (NASDAQ:NFLX), that I will also be watching and tracking.
I would love to get your take on various stocks or other markets, like currencies, commodities and precious metals.
As I have said previously, I want to keep close eye on gold as I feel this market is building a base in which to move higher. At the moment however, there are no building blocks in place yet indicating that the market is turning up.
Let's begin this week by sharing our trading thoughts and ideas with our fellow blog readers. Please feel free to share with us what markets you are following and be sure to ask any questions you have about any of the markets on your radar.
Looking forward to hearing your responses, and we'll do our best to answer everyone's questions.
Have a great trading week,
Adam Hewison
President, INO.com
Co-Creator, MarketClub