It is never too early for young people to improve their financially literacy and understand the importance of financial wellness. Although the 2007 recession negatively impacted many people's lives, this time of financial hardship seems to have helped young people recognize the importance of savings and financial literacy.
In a 2011 survey by Charles Schwab, 9 out of 10 teenagers say they have a greater appreciation for what they have and a better perspective on finances as a whole. Out of this sample, 86% also reported that they would like to learn about money management in a class (1). As poor financial choices can wreck anyone's future financial wellness, it is imperative that young people learn about savings, credit, and investing.
INO.com recognizes that the financial literacy of our nation's youth is of great importance and we are committed to providing resources and tools to financial educators.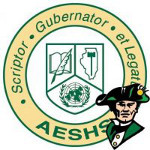 In 2009, INO.com began sponsoring the economics club at Adlai E. Stevenson High School in Lincolnshire, Illinois, under the direction of a former floor trader and former colleague of Adam's. The club divides into teams and competes in a number of regional, state, and national stock trading competitions. We provide complimentary subscriptions to all of Stevenson's groups to help them make more educated decisions.
Please read some of the updates we've received from our sponsored school:
May 17, 2010
May 18, 2011
This will be our 5th year sponsoring the economics club at Adlai E. Stevenson High School and again, we want to wish them the best of luck in their upcoming competitions. They continue to do better and better each year and we are so happy to help them in their successes.
Through practice and education, we know this group of young people will have a better understanding of finances and a head start on their path to great financial wellness!
If you are an educator or know of a school with a similar organization that could use our help, please send an email to [email protected].
Best wishes for your own financial wellness,
INO.com
(1) Charles Schwab, 2011 Teens & Money Survey, April 2011, http://www.schwabmoneywise.com/public/moneywise/calculators_tools/families_money_surveys/teens_money_survey?cmsid=P-4579457&lvl1=calculators_tools&lvl2=families_money_surveys] - See more at: http://www.jacolorado.org/financial-literacy-statistics-kids-and-teenagers/#sthash.AA7lFChT.dpuf