Good day traders and MarketClub members everywhere! I have found two stocks that I believe are going to move higher in the near future and I will be discussing those stocks with you today.
I'm also going to be looking at the general market and analyzing how much further this rally can go in the major indices. Also included in today's video is a look at gold (FOREX:XAUUSDO). How much further can it go on the upside? Has crude oil (NYMEX:CL.Z14.E) finally found a bottom? Lastly, a quick peek at the US Dollar Index (NYBOT:DX) and why it took a breather.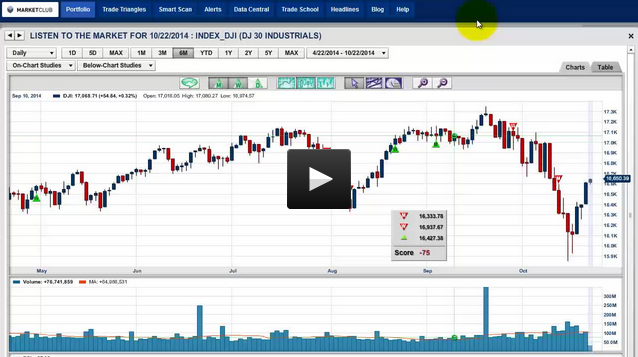 You are going to have to watch the video to find out which two stocks I really like. I think you'll find the stories behind them very compelling as one of these particular stocks takes up almost 40% of a well-known hedge fund's portfolio.
Don't miss today's video!
Every success with MarketClub,
Adam Hewison
President, INO.com
Co-Creator, MarketClub