Hello MarketClub members and traders everywhere. I thought today I would take a look at the Internet portfolio to see exactly how it is positioned in the following Internet stocks. This particular portfolio has shown returns of 65% in 2013, the first year we began tracking this portfolio, to a return of 16.4% last year.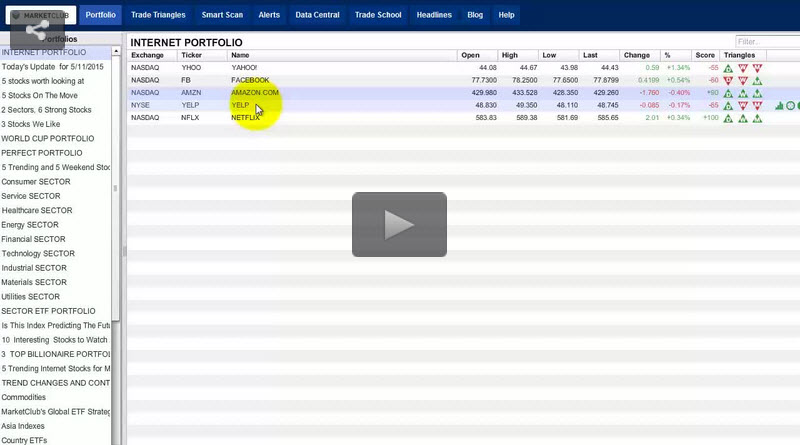 The portfolio consists of only five stocks and is very easy to follow. Now, I understand that there are a lot more popular Internet stocks out there which we don't track in this portfolio, but these are the five stocks I believe will have big moves. As long as the stock moves up or down, you should be making money with this portfolio.
Here are the five stocks that we follow:
Facebook Inc. (NASDAQ:FB)
Netflix Inc. (NASDAQ:NFLX)
Yelp Inc. (NYSE:YELP)
Yahoo Inc. (NASDAQ:YHOO)
Amazon.com Inc. (NASDAQ:AMZM)
I will show you just how to trade this portfolio and the current positions, plus where your stops should be. I think you'll find this an easy way to trade and get great results at the same time. I will also share with you one thing you must avoid doing with this portfolio.
If you have any questions about MarketClub's Internet portfolio, please leave them below this posting.
Have a successful trading day everyone.
Every success with MarketClub,
Adam Hewison
President, INO.com
Co-Creator, MarketClub