Today I'm going to be analyzing charts of the DOW, NASDAQ and the S&P500 and the potential divergence I see in those markets.
It's too early to tell if these markets are going to reverse down and calling tops is never easy, nor am I trying to do that in this particular posting. What I am doing, however, is bringing to your attention a potential problem and a potential opportunity.
What I mean by that somewhat contradictory statement is that these markets could go either way. However, the odds would still favor trading with the trend and the major trend in both the DOW, NASDAQ and the S&P500 continues to be to the upside.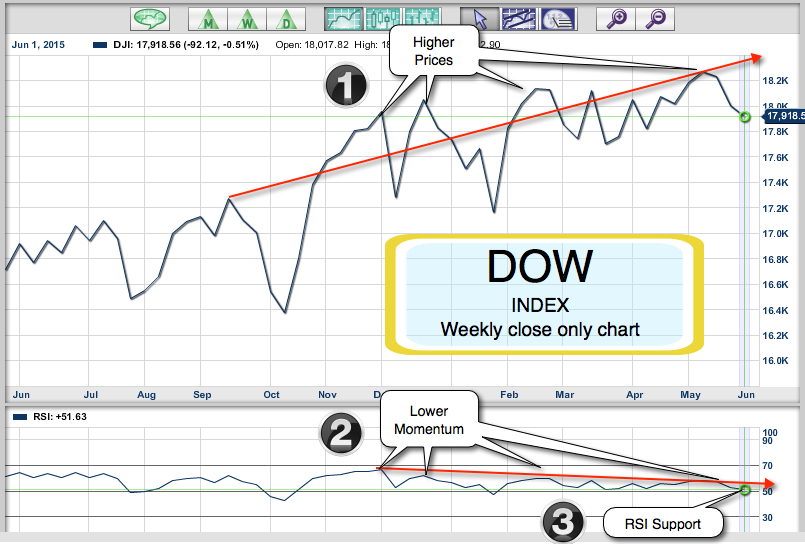 In the three charts I have laid out today you can see the #1 and #2 quite clearly. #1 indicates that prices are going higher and #2 indicates that momentum is not following prices. This could be an early warning sign that things aren't quite up to par and as strong as I would like to see.
One of the positive signs I see is that the DOW is right back to the 50 line on the weekly RSI. This area should provide good support for this market. On both the NASDAQ and the S&P 500, they are well above their respective RSI 50 levels and look to be in good shape.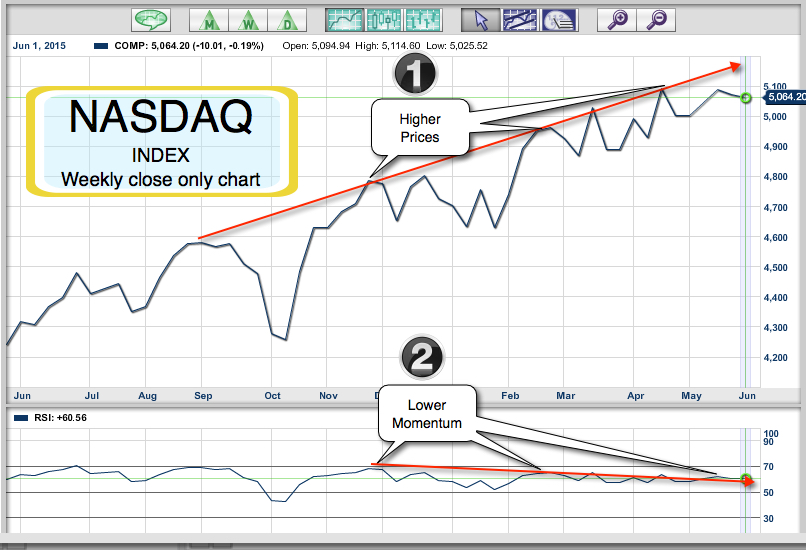 It takes a lot to turn around a bull market that has been in existence for six years and I think we'll see more and more clues in the future as they make themselves visible.
Have a successful day and a wonderful weekend. I will be back on Monday till then, enjoy life.
Every success with MarketClub,
Adam Hewison
President, INO.com
Co-Creator, MarketClub