That is the million-dollar question right now given the market action in the equity markets in the last few days. Is this a buying opportunity or has the market reached an important top? It's a very valid question and one I hope to address in today's video.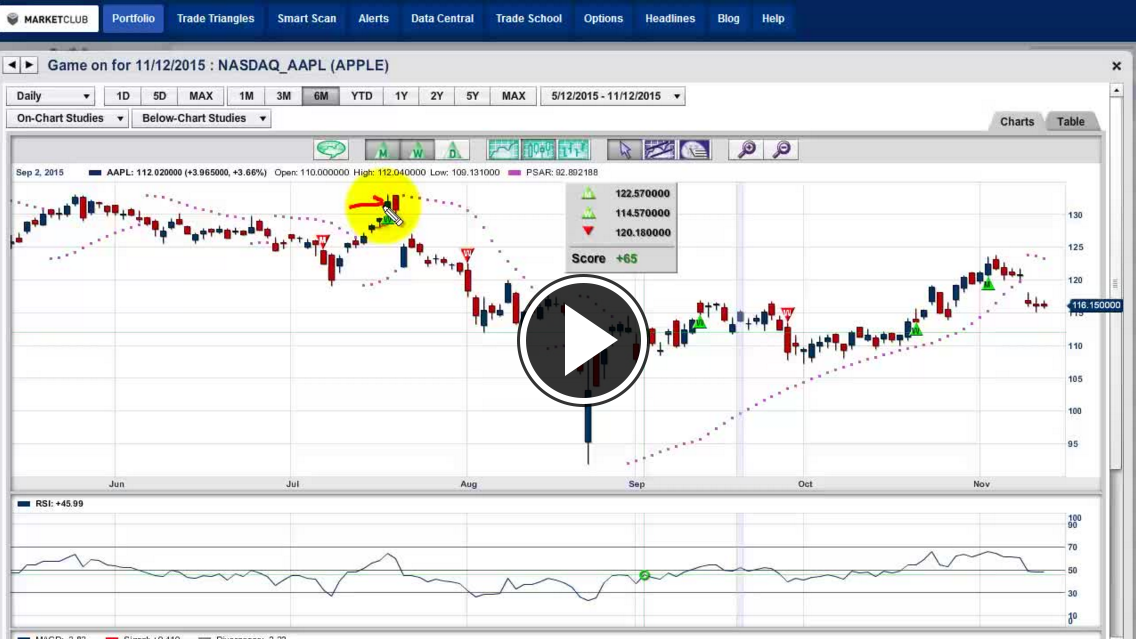 As I've said before, this is an aging bull market that has been supported in part by quantitative easing (QE) and a very accommodating stance by the Federal Reserve. The Federal Reserve has been thinking of raising interest rates for some time and the last time the Fed raised rates was in June 2006.
Mario Draghi, the head of the ECB, was talking about the possibility of adding more liquidity to the system. This is in stark contrast to the Federal Reserve's idea of raising interest rates. The Fed has been reluctant to raise interest rates and some would say that this has been more for political considerations rather than economic ones. Be that as it may, the question becomes, what will happen to the markets when interest rates inevitably go higher?
Traditionally in the month of December, professional traders look for a "Santa Claus" rally. Whether that comes this year or not will be interesting. Currently most of the indices are close to finding support with a key technical indicator, which I will discuss today.
Another question from a MarketClub member, "What's going on with Apple?" I will take a look at the world's most valuable company and see why it's been such a laggard of late. I will also point out some key levels to watch in Apple Inc. (NASDAQ:AAPL).
Every success with MarketClub,
Adam Hewison
President, INO.com
Co-Creator, MarketClub