Crude Oil (NYMEX:CL.K16.E) is falling for the 3rd straight day and is currently trading near session lows. But why the sudden drop you may be asking.
OPEC producers are due to gather in Doha on Sunday, to discuss whether to freeze oil production output at January's levels. Oil is dipping this morning as hopes of a deal between oil producers has faded. Hopes had been that OPEC would agree to freeze output, but it seems that Iran has other plans. Iran has already stated that it won't agree or adhere to a production freeze as it looks to boost its production. Reason being that sanctions on its oil sales were just lifted in January.
As you can imagine the other OPEC producers are desperate to make a deal and to raise the price of oil. After all, low crude prices have cost them billions of dollars so far.
If you take a look at the chart, you can see that the Trade Triangles entered into a sidelines position today. This is based on the red daily Trade Triangle that triggered at $40.09 this morning.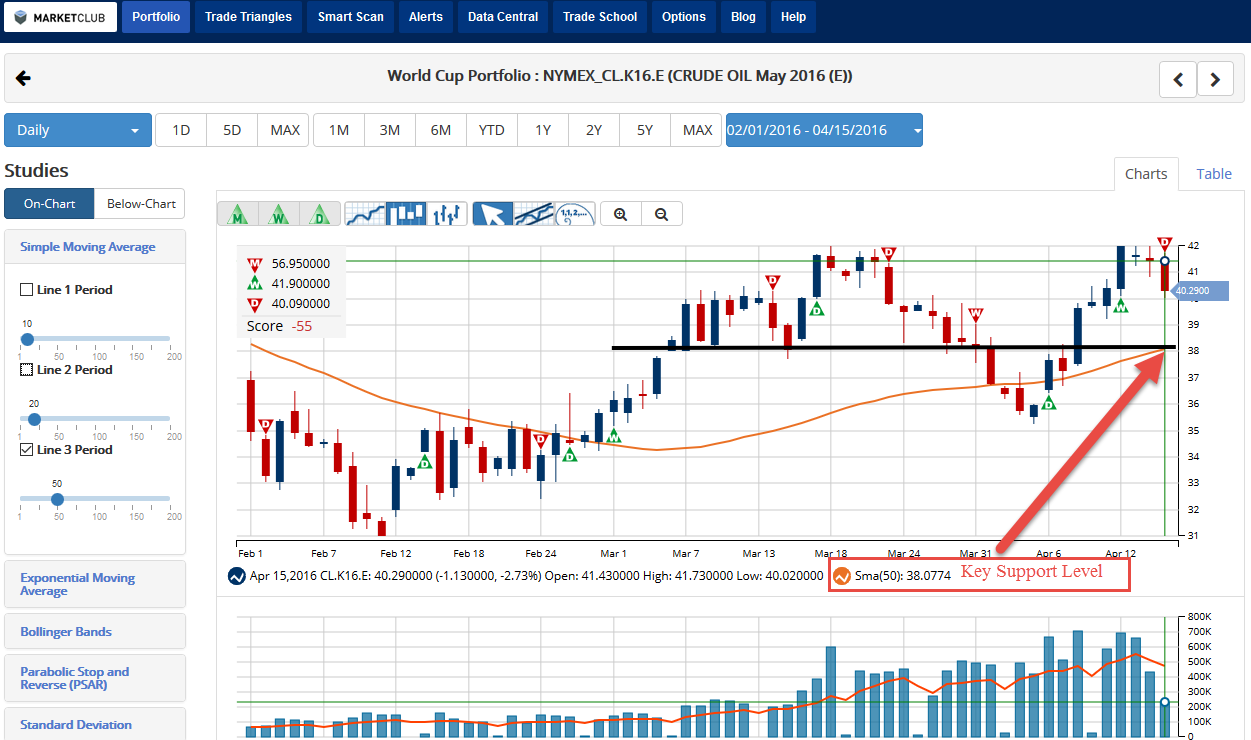 Key Levels To Watch:
1. 38.07 - The 50-day moving average provides the key level of support at 38.07. If this level is breached, oil could drop to $30 a barrel.
2. 35.24 - The weekly Trade Triangle will change to red if oil breaks through this level. This would confirm a move to the downside and further weakness.
3. 42.16 - The daily Trade Triangle will change to green if oil breaks through this level. This would confirm a move to the upside and further strength.
As we head into the weekend, I think that the sidelines positions indicated by the Trade Triangles is the best place to be based on the uncertainty of the outcome of the Doha meeting.
Have a great weekend!
Every Success,
Jeremy Lutz
INO.com and MarketClub.com