Hello MarketClub members everywhere! You have heard me say this many times before, perception is an extremely powerful force in the markets. We see just how powerful this force is with the recent move down of Apple Inc. (NASDAQ:AAPL). Once the darling of the tech world, Apple's time may be over as Alphabet Inc. (NASDAQ:GOOG), Facebook Inc. (NASDAQ:FB) and the mighty Amazon.com Inc. (NASDAQ:AMZN) take over the leadership mantle.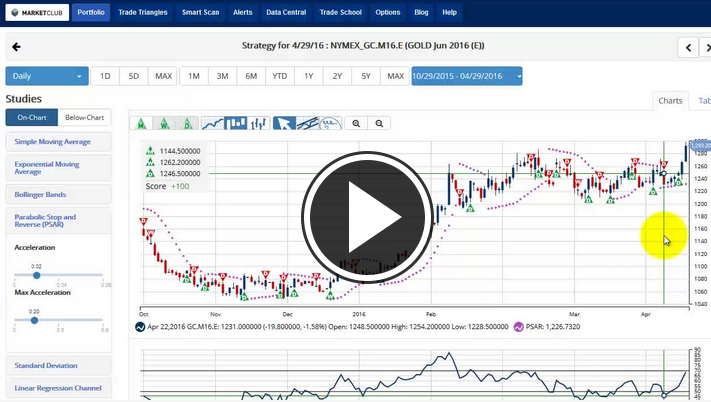 It's Friday, the end of the week and the end of the trading month. Let's start by looking at how the major markets closed last month and last week.
DOW (INDEX:DJI): closed at 17,600.09 last month and 18003.75 last week.
S&P 500 (CME:SP500): closed at 2,059.74 last month and 2,091.58 last week.
NASDAQ (NASDAQ:COMP): closed at 4,868.86 last month and 4,905.19 last week.
Gold (FOREX:XAUUSDO): closed at 1,232.95 last month and 1,232.55 last week.
Crude Oil (NYMEX:CL.M16.E): closed at 39.68 last month and 43.77 last week.
I will be analyzing how all the markets have fared this past month and if we are going to see the markets close higher or lower for the week and month.
I'll also be searching for markets that are hitting 52-week highs or lows for a weekend trade.
Stay focused and disciplined.
Every success with MarketClub,
Adam Hewison
President, INO.com
Co-Creator, MarketClub