Hello MarketClub members everywhere. The big question today is, who is going to say George Soros is wrong? This is the same man who bet against the Bank of England in 1993 and made over a billion dollars! That is when a billion dollars used to be worth a whole lot more than it is now.
One expression I heard many years ago in the early part of my career is, "they don't ring a bell at the top of the market." It's one of the best expressions I have ever heard in the marketplace and it's true, nobody tells you exactly when it's the top of the market.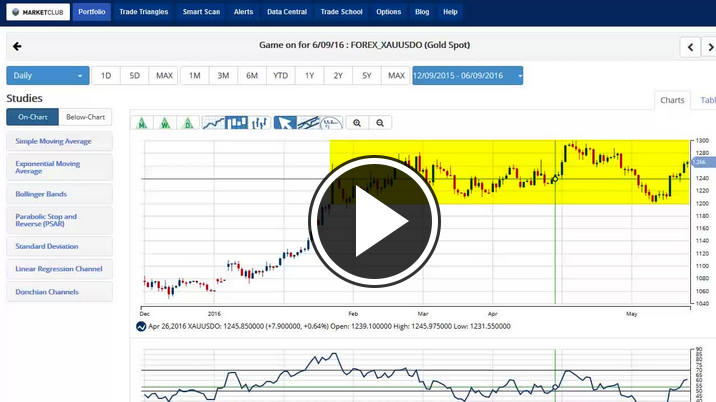 Whether this is the top, or we are close to the top, it really is too early to say. However, there is a certain feeling in the air of uncertainty and that alone can cause stocks to go down.
Mr. Soros, who is betting against Europe and the stocks there, has also been buying gold and gold mining stocks and in particular Barrick Gold Corporation (NYSE:ABX). He has also been purchasing gold bullion as he feels that the yellow metal is going to provide value in the future.
Indices:
In my commentary yesterday, I talked about how I felt uncomfortable with stock prices, but the Trade Triangles were saying just the opposite. The key in my mind is to respect the trend and the Trade Triangle technology, both of which are currently positive on the major indices. There are several areas that I will be watching today in the major indices. In the S&P 500 (CME:SP500) the level is 2112.13, should the market move below that level and close there it would not be a good sign in the short term. Also, on the Dow (INDEX:DJI), a move and close below 17,938.28 would not be a good for this index. Lastly, on the NASDAQ (NASDAQ:COMP) I will be watching the 4984.87 level closely, a close below that area would indicate a short-term top in this market.
Gold (FOREX:XAUUSDO):
As I mentioned earlier in this post, George Soros has been purchasing gold and gold mining shares for some time now. Let's take a look at Barrick Gold Corporation (NYSE:ABX) and analyze the opportunities I see in this stock as well as gold bullion.
Crude Oil (NYMEX:CL.N16.E):
Oil has created a large negative engulfing line today, indicating that a potential short-term top is in place. As you know, I was looking for a move in the near term to around $52 a barrel and this morning the market had moved to $51.67 before profit-taking kicked in. I'm still of the belief that this market can go significantly higher and that the $50 area should act as some form of support.
In today's video, I will be covering all these markets and more.
Stay focused and disciplined.
Every success with MarketClub,
Adam Hewison
President, INO.com
Co-Creator, MarketClub