Hello MarketClub members everywhere. It's expected that the Federal Reserve will hold interest rates steady at its meeting this week as it takes pause to analyze more economic data, but may hint it is on track for a June increase.
The Fed will release its policy decision at 2 p.m. EDT on Wednesday after its two-day meeting. Fed Chair Janet Yellen is not due to hold a press conference at this time.
Most economists feel that the Fed is more confident in its forecast of two more rate increases this year.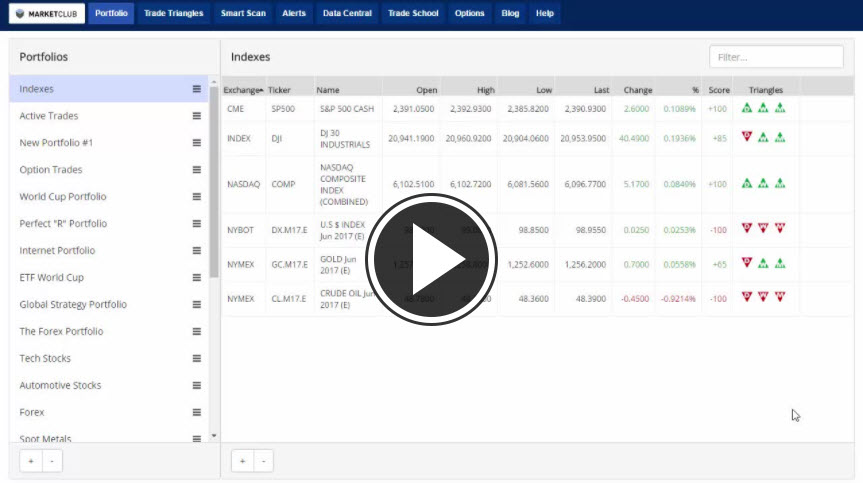 Meanwhile, traders seem reluctant to commit to any direction ahead of the Fed's policy review and Friday's jobs report in light of weaker-than-expected economic growth in the first quarter. The French election on Sunday is adding to concern, while the deal to avert a U.S. government shutdown fueled uncertainty about the timing for any Trump policy priorities.
Key levels to watch this week:
S&P 500 (CME:SP500): 2,332.51
Dow (INDEX:DJI): 20,379.55
NASDAQ (NASDAQ:COMP): 5,818.20
Gold (NYMEX:GC.M17.E): 1,272.40
Crude Oil (NYMEX:CL.M17.E): 49.32
U.S. Dollar (NYBOT:DX.M17.E): 99.29
Every Success,
Jeremy Lutz
INO.com and MarketClub.com