Analysis originally distributed on June 21, 2017 By: Michael Vodicka of Cannabis Stock Trades
Legal cannabis scored another big victory this week.
In April, Mexico's lower parliament overwhelmingly voted to legalize medical cannabis, voting 357 to 7.
Then, earlier this week, Mexico's President Enrique Pena Nieto signed the bill into law, legalizing the use of medicinal cannabis THC, CBD, and all cannabis derivatives. The new legislation also makes it legal to produce and distribute cannabis for medical and therapeutic purposes.
Early estimates project sales between $1 billion and $2 billion in the first 10 years. That would come out to between $100 and $200 million per year.
The size of Mexico's young cannabis market will pale in comparison to the US and Canada.
In 2016, US cannabis sales totaled $6.5 billion.
To get the latest analysis as soon as it is released, please subscribe to our free weekly newsletter.
Next year, when Canada legalized recreational cannabis, annual sales are expected to top $5 billion in the first year.
None the less - it's another opportunity for young cannabis companies to cash in on a high-growth market.
Right now, one company looks better position to capitalize.
Medical Marijuana, Inc. Ready to Cash in on Mexico
Medical Marijuana Inc. (OTC:MJNA) is an early leader in the U.S. and international cannabidiol (CBD) markets. Headquartered in San Diego, California, MJNA has a market value of $180 million, making it one of the largest cannabis companies in the U.S.
CBD is one of the most prevalent compounds found in cannabis and hemp plants. While it doesn't get users stoned, it has been found to help with a wide range of ailments, including insomnia, arthritis and pain.
As I mentioned last week, CBD is one of the fastest growing cannabis markets.
The Hemp Business Journal, a CBD media and data company, estimates the CBD market will grow to $2.1 billion in consumer sales by 2020. That would be a 700% increase from 2016.
MJNA is structured as a holding company. It owns more than a 50% interest in eight companies that operate in the CBD industry. Take a look at the list of companies and ownership stake below.

With demand for CBDs surging in the last few years, MJNA has been experiencing big-time sales growth.
In the three months ended March 31, 2017, total income came in at $3.6 billion, up more than 140% from $1.5 million in the same period last year.
MJNA's net loss also saw a huge improvement, falling to $2 million from $11 million.
While these developments are good news on their own, MJNA looks like one of the best ways to profit from Mexico's recent legal breakthrough.
Medical Marijuana Subsidiary Positioned to Cash in on Mexico's Legalization
HempMeds is Medical Marijuana Inc.'s distribution branch in Mexico, focusing on providing non-psychoactive cannabidiol products to the citizens of Mexico.
Take a look below at one of HempMeds CBD oil products.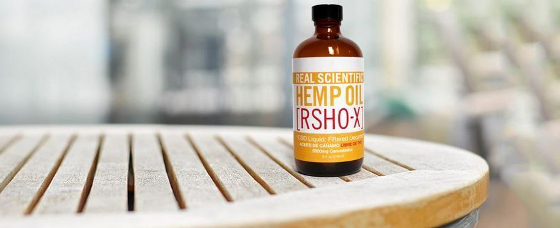 HempMeds was the first company to have a medical cannabis product approved for import into Mexico.
MJNA does not disclose the revenue of its individual subsidiaries - it only provides a consolidated report of total revenue across all subsidiaries.
So as it stands, I do not have any specific information on revenue and income.
But moving forward, I will be watching this division closely and providing updates on its ability to profit from this new opportunity south of the US border.
Medical Marijuana Shares have Struggled in 2017
Despite growing sales and a narrower loss, MJNA has been out of favor with investors.
Shares are down about 44% in 2017. Take a look below.
So far, MJNA has not gotten a boost from the news out of Mexico. But that could change quickly if MJNA reports any good news from this new market.
The Big Picture on MJNA and Mexico
MJNA is one of the few cannabis companies that is already in position to capitalize on Mexico's new medical cannabis market.
Shares have been weak in 2017, but if MJNA reports any good news out of Mexico I expect shares to get a nice boost.
Enjoy,
The information contained in this post is for informational and educational purposes only. The trading ideas and stock selections represented on the Cannabis Stock Trades website are not tailored to your individual investment needs. Readers and members are advised to consult with their financial advisor before entering into any trade. Cannabis stocks carry a certain level of risk and we accept no responsibility for any potential losses. All trades, patterns, charts, systems, etc. discussed are for illustrative purposes only and not to be construed as specific advisory recommendations. All ideas and material presented are entirely those of the author and do not necessarily reflect those of the publisher.