Andy Hall has forsaken his bull oil market position. In an investment letter dated July 3rd, he wrote, "Whereas it once seemed positions could be held with an eye to a longer-term secular appreciation, that is no longer the case…. In short, OPEC, the market and oil bulls have run out of runway."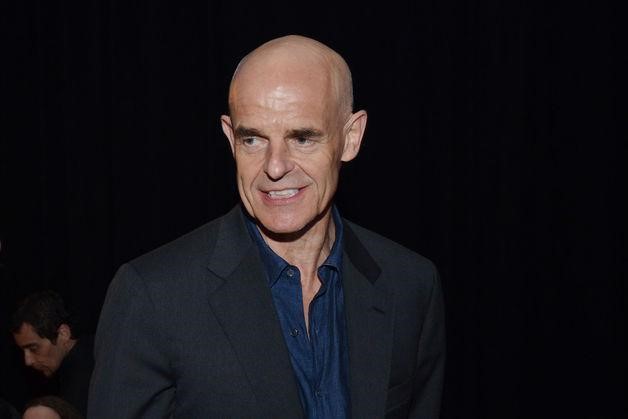 Source: Amanda Gordon/Bloomberg
Mr. Hall explained his reasoning this way:
"Hitherto, it had been our view that oil would trend higher as prices would need to rise to a level that would justify investment in more costly sources of supply than just the core areas of US shale. However, not only has the core shale oil resource grown significantly — above all in the prolific Permian Basin — but break-evens have dropped because of secular productivity gains outpacing cyclical cost increases, at least for now…. If the marginal cost of oil for the next 3 or 4 years is headed to the mid-$40 range, then OPEC's attempts to push prices to $60 seem futile."
Rather than admitting that his original thesis, and his numerous iterations to it, were flawed, he blamed OPEC. "In hindsight, OPEC's attempts to manage supply were poorly conceived. OPEC should have acted more quickly and more decisively." He implied that OPEC sowed the seeds of its own failure. By "talking up" the market, it provided the environment that allowed US shale drillers to lock-in new financing when prices briefly rallied. OPEC's cut was also too small to do the job, and the cut in exports failed to meet the announced production cuts. He predicts high inventories will continue this year and they may become even higher in 2018.
While I agree with his new diagnosis of the market, it doesn't really explain why his fund went from about $5 billion in 2012 down to around $2 billion a year ago or so, with no net gain since. The first problem was "thesis drift" and "confirmation bias," the tendency to search for, interpret, favor, and recall information in a way that confirms one's beliefs or hypotheses while giving disproportionately less consideration to alternative possibilities. When his original thesis was not developing tangibly, he developed new reasons why his position would ultimately be correct. I began critiquing his investment letters in July 2015 when I first noticed the confirmation bias.
"When you believe something, facts become inconvenient obstacles," Hall had written in April 2014, according to Bloomberg's Bradley Olsen. That statement proves his confirmation bias.
As a result, he suffered excessive drawdowns. It appears his fund is (or was) down about sixty percent from $5 billion in 2012 to $2 billion in 2016.
The consequences of suffering large losses are grave. The odds against recovering from them become staggering: it takes a 100% gain to recover from a 50% loss, a 200% gain to recover from a 67% drawdown, and a 300% gain to recover from a 75% loss.
Excessive losses also erode investor confidence, compounding the problem. When losses exceed tolerances, investors abandon ship, locking in their losses.
Before that happens, the adviser may be forced into reducing the exposure to prevent further large losses. If that happens at the wrong time, their capacity for recovery is reduced even further."
Conclusions
OPEC may have learned the folly of "talking up" the market. They have been unusually quiet in recent weeks.
Mr. Hall's decision to abandon his long bull thesis comes about two months after another famed oil trader, Pierre Andurand, threw in the towel on a similar thesis. Less-experienced oil investors, who believe that oil prices will "moonshot" in the next few years, should take note.
Investors are advised not to tolerate excessively-large losses sustained by advisers. In the hedge fund industry, a loss of about 30-percent is considered the maximum tolerable.
Mr. Hall is reverting to tactical oil trading, which I believe is the only way to play the oil market. I suspect he might regret that his investors did not force him to exit with a 30-percent loss and take some time off to rethink his strategy. I expect he will be successful once again, no longer attached to a position he felt had to be right.
Check back to see my next post!
Best,
Robert Boslego
INO.com Contributor - Energies
Disclosure: This contributor does not own any stocks mentioned in this article. This article is the opinion of the contributor themselves. The above is a matter of opinion provided for general information purposes only and is not intended as investment advice. This contributor is not receiving compensation (other than from INO.com) for their opinion.