Hello traders everywhere. Strong quarterly earnings have propelled the DOW, S&P 500 and NASDAQ to record highs today. Just to give you an idea of how great earnings season has been so far. 34% of the S&P 500 components have reported as of today, and 78% of them have beaten expectations on the bottom line, and 73% have topped on sales, according to data from The Earnings Scout. I'd say that's pretty impressive.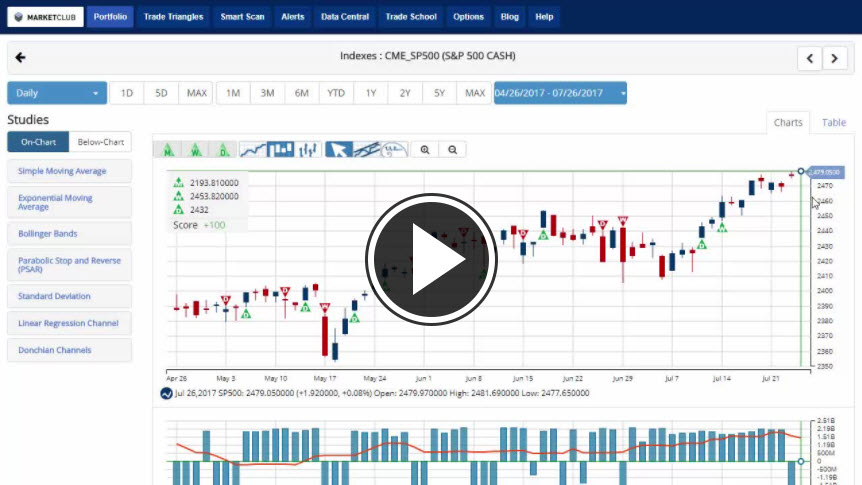 The Federal Reserve will release its FOMC meeting minutes today at 2 pm, and it is widely expected to keep monetary policy unchanged, but investors will look for clues about the central bank's next move.
Facebook Inc (NASDAQ:FB) is set to report earnings after the close today. Wall Street expects Facebook to report second-quarter profits of $1.13 per share, based on the average estimate of 35 analysts who rate its stock. That's up from 97 cents per share a year earlier with revenue rising to $9.2 billion, a jump of 43% year-over-year. According to most estimates.
Key levels to watch next week:
S&P 500 (CME:SP500): 2,407.70
Dow (INDEX:DJI): 21,279.30
NASDAQ (NASDAQ:COMP): 6,081.96
Gold (NYMEX:GC.V17.E): 1,262.00
Crude Oil (NYMEX:CL.U17.E): 45.40
U.S. Dollar (NYBOT:DX.U17.E): 95.38
Every Success,
Jeremy Lutz
INO.com and MarketClub.com