Hello traders everywhere. The darling investment of the month is experiencing a significant sell-off, in fact, the worst sell-off since 2013. Bitcoin (BRTI) opened the week at 19,046.70 and hit a session low of 12,291.06 this morning, a -35% loss, but it has backed off the lows to trade around the 13,000 level.
Coinbase, one of the biggest bitcoin marketplaces, announced at 11 am this morning that all buying and selling is temporarily disabled amid the price rout making it impossible for investors to cash out of their trades. This isn't a new phenomenon for Coinbase, as they have struggled in recent months to keep up with high demand. On Dec. 12, the company temporarily suspended buys and sells of Ethereum twice in one day.
Is this panic selling by new investors or business as usual for Bitcoin? New investors in Bitcoin may not realize how volatile the cryptocurrency has been it's entire life to this point. It's not uncommon to a significant sell-off that can last months, only to see the trend reverse and head higher. Bitcoin itself is exceptionally resilient.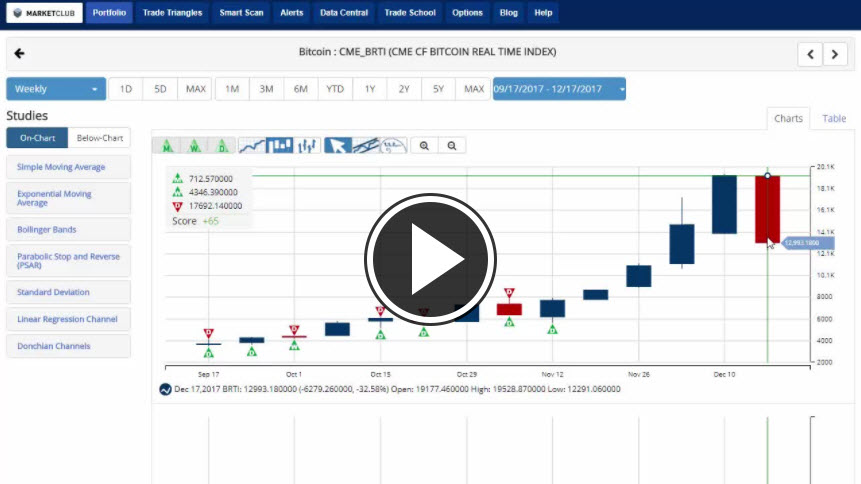 Key levels to watch next week:
S&P 500 (CME:SP500): 2,624.75
Dow (INDEX:DJI): 24,101.24
NASDAQ (NASDAQ:COMP): 6,734.13
Gold (NYMEX:GC.G18.E): 1,280.40
Crude Oil (NYMEX:CL.F18.E): 56.82
U.S. Dollar (NYBOT:DX.H18.E): 92.69
Bitcoin (CME:BRTI): 10,624.11
Every Success,
Jeremy Lutz
INO.com and MarketClub.com