Hello traders everywhere. A better-than-expected jobs report has given life to a rather dull week for stocks. The U.S. economy added 228,000 jobs last month, according to the Bureau of Labor Statistics. Economists polled by Reuters expected a gain of 200,000. The unemployment rate held steady at 4.1%.
Average hourly earnings, a closely watched component of the report, rose 0.2% for November and 2.5% for the year. Economists expected a monthly increase of 0.3% or 2.7% for the year.
The Federal Reserve is scheduled to meet next week, and with the strong jobs numbers and a growing U.S. economy expect the Fed to stay on track and announce an interest rate hike on Wednesday.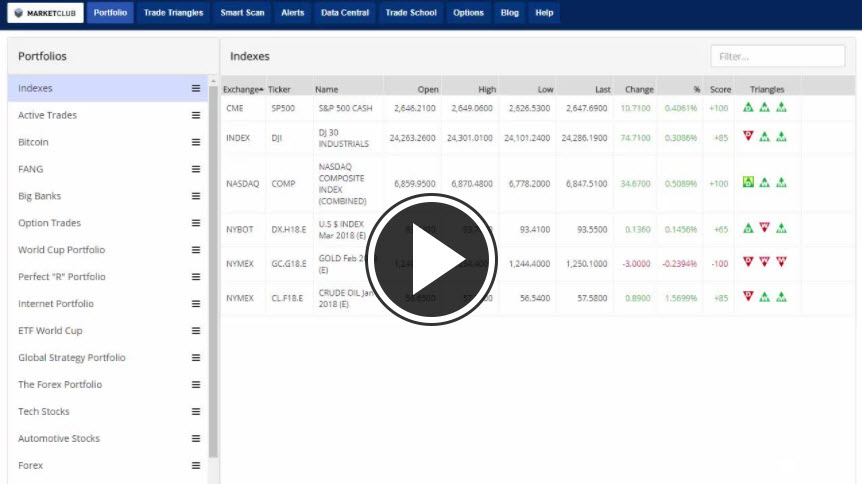 The other big news today is Bitcoin, which will begin futures trading on the CBOE Sunday, Dec. 10th. At 5 pm EST using the symbol (XBT). Bitcoin has had a strong week heading into futures trading with a gain of 45% on the week, before a sell-off of 13% today, but it has backed off the lows of the session to only be down 5% this afternoon.
It will be interesting to see how the Bitcoin market will react to futures trading and how it will directly affect the price action. Will it calm down the volatile nature of Bitcoin, or will it do the opposite and add more volatility?
Check out Matt Thalman's post on Bitcoin and Bitcoin Futures that we featured earlier in the week.
Key levels to watch next week:
S&P 500 (CME:SP500): 2,578.24
Dow (INDEX:DJI): 23,360.58
NASDAQ (NASDAQ:COMP): 6,734.13
Gold (NYMEX:GC.G18.E): 1,271.80
Crude Oil (NYMEX:CL.F18.E): 57.7
U.S. Dollar (NYBOT:DX.H18.E): 93.75
Bitcoin (CME:BRTI): 7,750.62
Every Success,
Jeremy Lutz
INO.com and MarketClub.com