Hello traders everywhere. The stock market went on a wild roller-coaster ride Friday, falling sharply on a report by ABC News that Michael Flynn was directed by President Trump to talk to the Russians.
The DOW fell over 300 points before recovering to trade about 80 points lower on the day. In afternoon trading, the S&P 500 was down by 0.40% and the Nasdaq by 0.65% after rebounding from losses of more than 1% earlier in the day.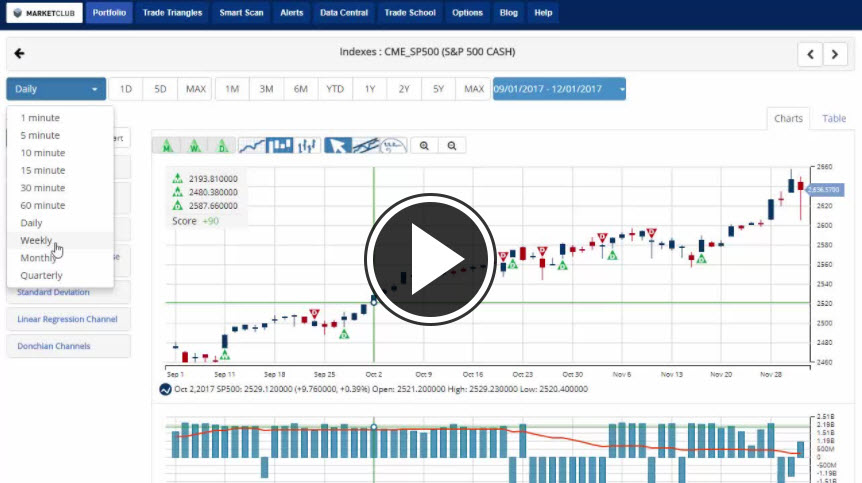 Gold rebounded after three straight days of losses to trade up about .50% on the day as traders jumped to the haven as stocks fell.
Bitcoin has also traded back above 10,500 today as the road to Wall Street was paved today with an announcement from the CME Group Inc. that it's futures contracts will debut Dec. 18. Cboe Global Markets Inc. didn't announce a start date as both got the green light Friday after going through a process called self-certification - a pledge to the U.S. Commodity Futures Trading Commission that the products don't run afoul of the law.
Key levels to watch next week:
S&P 500 (CME:SP500): 2,557.45
Dow (INDEX:DJI): 23,242.75
NASDAQ (NASDAQ:COMP): 6,667.31
Gold (NYMEX:GC.G18.E): 1,300.40
Crude Oil (NYMEX:CL.F18.E): 56.75
U.S. Dollar (NYBOT:DX.H18.E): 94.22
Bitcoin (CME:BRTI): 5,645.66
Every Success,
Jeremy Lutz
INO.com and MarketClub.com