Hello traders everywhere. The two-day sell-off continues in the stock market, and it is gaining steam as we head into afternoon trading. The DOW traded lower, as much as 352 points, hammered by a rise in bond yields and a decline in healthcare companies after Amazon, JPMorgan, and Berkshire Hathaway announced that they would form an independent healthcare company to serve their employees in the United States.
This announcement has caused a wave of panic selling in the healthcare sector with Cigna (CI) leading the way by falling over 6% followed by UnitedHealth Group (UNH) falling over 4% on the day. While there hasn't been a lot of information released, it indeed was shot across the bow of the U.S. healthcare business.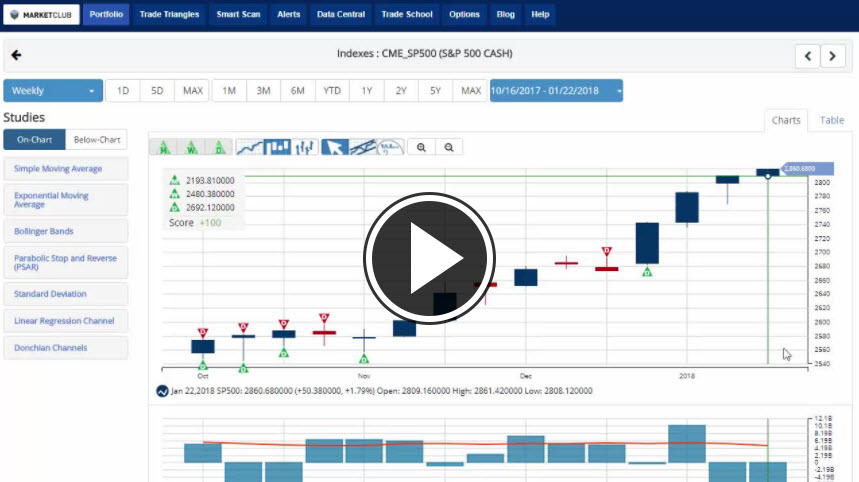 The 10-year Treasury yield rose above 2.73%; it's highest level since April 2014. This rise is leading up to the Federal Reserve monetary policy decision which could help shed more light on the outlook for interest rates this year.
The Fed's ongoing two-day meeting will be watched for comments that could raise the likelihood of rates being hiked four times this year, instead of three, especially as inflation readings have firmed in recent readings.
Key levels to watch this week:
S&P 500 (CME:SP500): 2,736.06
Dow (INDEX:DJI): 25,235.41
NASDAQ (NASDAQ:COMP): 7,111.52
Gold (NYMEX:GC.G18.E): 1,351.40
Crude Oil (NYMEX:CL.H18.E): 66.46
U.S. Dollar (NYBOT:DX.H18.E): 92.36
Bitcoin (CME:BRTI): 16,481.34
Every Success,
Jeremy Lutz
INO.com and MarketClub.com