Hello traders everywhere. Both the DOW and the S&P 500 have hit new intra-day highs and are looking to close out the week at record highs. This latest move higher has been driven by a weaker U.S. Dollar and a strong earnings season so far.
This week has seen some overall market volatility, but a strong finish today will put the three main indexes on track for their best four-week rally since 2016.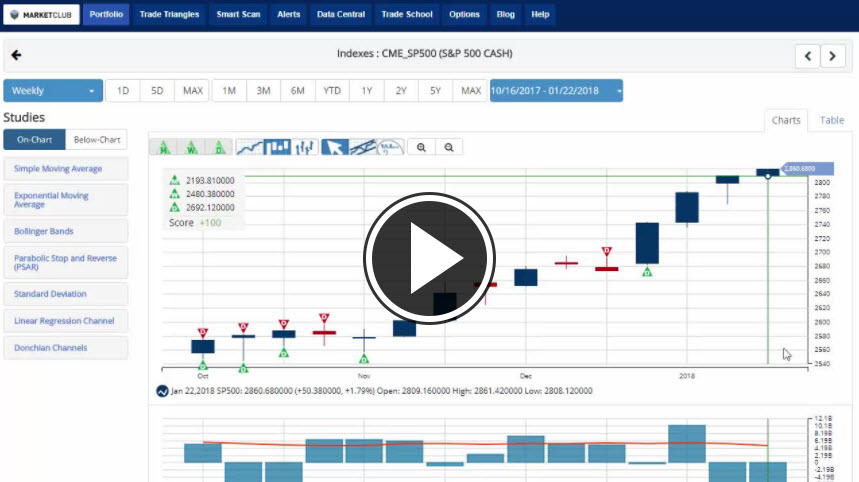 The latest saga in the Bitcoin/cryptocurrency space continues to be a lack of regulation. One of Japan's largest cryptocurrency exchanges, Coincheck, said that about $400 million in NEM tokens were lost after the coins were sent "illicitly" outside the venue, spooking investors in a country that's still wary of digital-token exchanges four years after the collapse of Mt. Gox.
Cryptocurrency exchanges, many of which operate with little to no regulation, have suffered a series of outages and hacks amid the trading boom that propelled Bitcoin and its peers to record highs last year. What lasting effect will these continued hacks and outages have on the cryptocurrency space moving forward?
Key levels to watch next week:
S&P 500 (CME:SP500): 2,736.06
Dow (INDEX:DJI): 25,235.41
NASDAQ (NASDAQ:COMP): 7,111.52
Gold (NYMEX:GC.G18.E): 1,339.10
Crude Oil (NYMEX:CL.H18.E): 64.34
U.S. Dollar (NYBOT:DX.H18.E): 92.36
Bitcoin (CME:BRTI): 16,481.34
Every Success,
Jeremy Lutz
INO.com and MarketClub.com