Analysis originally distributed on January 31, 2018 By: Michael Vodicka of Cannabis Stock Trades
Arizona's cannabis industry was on fire in 2017 - setting a long list of new records. Today, I am going to show you how you can profit with a young and secretive cannabis company I like to call - the Cannabis Landlord.
2017 was a record year for Arizona's young cannabis industry.
According to an annual report from the Arizona Department of Health Services, in 2017 Arizona patients consumed more than 43 tons of cannabis products.
That is an eye-popping increase of 50% from 29 tons sold in 2016.
Take a look at the steady growth below.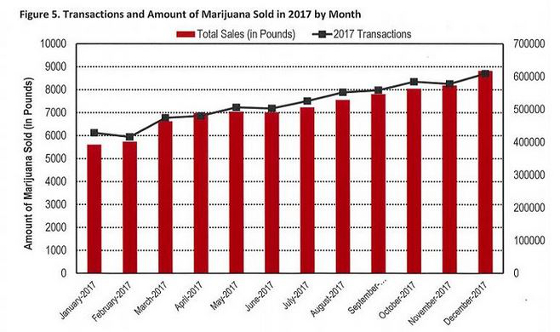 The strong 2017 builds on years of impressive industry growth.
Since medical cannabis was legalized in Arizona five years ago, 130 new dispensaries have popped up across the state, with cannabis sales jumping 1,620%.
As you can see, Nevada's cannabis industry is in a long-term bull market as more patients gains access to cannabis.
Today, I am going to reveal a little-known U.S. cannabis company ready to cash in on Arizona's high-growth medical market.
This US cannabis stock is a direct play on Arizona's high-growth medical market.
Just reported record sales for fiscal 2017.
Shares are trading 45% below the 52-week high.
Zoned Properties (OTC:ZDPY) is a U.S.-based cannabis company headquartered in Scottsdale, Arizona.
Zoned Properties owns commercial level cannabis greenhouses in Arizona and Colorado that it rents to local growers.
Here's a description of two of its largest projects, both located in high-growth Arizona.
Licensed Medical Marijuana Cultivation Chino Valley, Arizona
The Chino Valley Cultivation Facility property includes ownership of several parcels of land totaling approximately 50 Acres of commercial/agricultural land. The project has been granted a multi-year Phased Protected Development Rights Plan (PPDRP), which gives the property a multi-year development agreement with the local municipality that is protected under state-law. The protected development has rights to include multiple licensed medical marijuana cultivation facilities, renewable energy installations, residential developments , mixed-use agriculture, and supporting operational facilities.
The property has been leased to a licensed medical marijuana cultivation tenant over a 20-year term with a triple-net (NNN) lease structure. The property currently includes 35,000 square feet of operational space, with 45,000 square feet of planned for development by the end of 2017.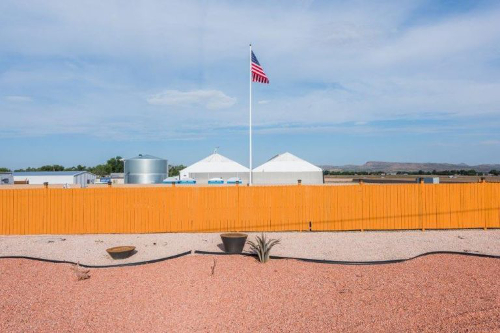 Licensed Medical Marijuana Business Parl Tempe, Arizona
The Tempe Medical Marijuana Business Park includes ownership of 2.5 acres of Light-Industrial property. The project has been developed as a mixed-use facility that is planned to service a vertically-integrated business for licensed medical marijuana operators, including cultivation, manufacturing/processing, kitchen, and dispensary facilities. Supporting space includes tenancy for nutrients/hydroponics vendors, corporate offices, and warehouse storage. The property is ideally located within a mile of Sky Harbor International Airport, pr oviding excellent access for national-investors and development partners.
The project includes 60,000 square feet of block-constructed warehouse space. Currently, 22,500 square feet has been leased to our anchor-tenant, including a licensed medical marijuana cultivation facility, processing and kitchen facility, and corporate offices. Future development includes 2,500 square feet planned to be developed as a licensed medical marijuana dispensary site, 25,000 square feet planned to be developed as additional cultivation operations, and 10,000 square feet planned to be developed for a nutrient/hydroponic vendor retail and storage.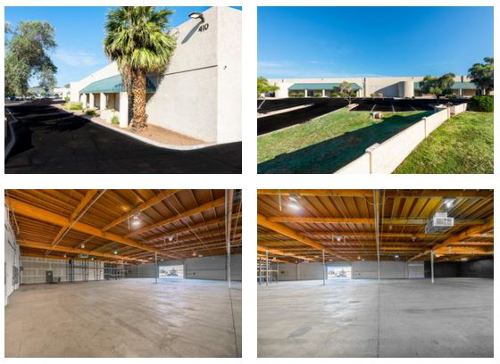 ZDPY Third-Quarter Revenue was up 21% from 2016
ZDPY is still an early stage cannabis company. However, the company is already reporting some pretty solid financials.
Revenue for the first nine months of fiscal 2017 came in at $1.58 million, a 21% increase from the same period last year.
Net income surged to $1.18 million, up from a loss of $356,000 last year.
Based on nine months of sales data, ZDPY looks like one of the most undervalued cannabis stocks.
Fiscal 2017 revenue should be around $2 million. With a market cap of $15 million, ZDPY is trading at 7.5X sales. That is still high compared to the S&P 500's mean of 1.5, however it's a steep discount to other cannabis stocks trading at more than 50 times sales.
I see More Revenue Growth Ahead as ZDPY Expands its Portfolio
Looking forward I am expecting revenue to grow.
I expect Zoned Property to increase revenue from its existing portfolio of properties.
But I also expect the company to continue investing and grow its portfolio of properties.
ZDPY isn't exactly flush with cash. It ended the last quarter with around $750,000 cash on the balance sheet.
However, the capital markets for the cannabis industry are strong right now. I expect ZDPY to tap into that demand, raise more capital and invest that cash into growing its portfolio of properties.
ZDPY is Trading at a 45% Discount from the 52-Week High
Shares of ZDPY rallied at the end of 2017, but have since fallen 45% from the 52-week high.

I don't think this recent wave of weakness means something is wrong with the company or stock. Cannabis stocks are known for extreme volatility in the short run and I view a pullback like this as a chance to get a lower cost basis.
Risks to Consider
ZDPY is a micro cap with a value of $15 million. These smaller stocks can be volatile in the short run because its easy for billion-dollar hedge funds to push shares around. In the long ZDPY as a micro cap has a higher risk-reward potential than a mid cap or large cap cannabis stock.
Action to Take
ZDPY is a direct play on Arizona's high-growth cannabis market. Shares are trading at a 45% discount to the 52-week high. This is a high-risk cannabis stock so expect a lot of volatility in the short run. In the long run it should benefit from Arizona's high-growth cannabis industry.
Enjoy,
The information contained in this post is for informational and educational purposes only. The trading ideas and stock selections represented on the Cannabis Stock Trades website are not tailored to your individual investment needs. Readers and members are advised to consult with their financial advisor before entering into any trade. Cannabis stocks carry a certain level of risk and we accept no responsibility for any potential losses. All trades, patterns, charts, systems, etc. discussed are for illustrative purposes only and not to be construed as specific advisory recommendations. All ideas and material presented are entirely those of the author and do not necessarily reflect those of the publisher.