Hello traders everywhere. The Nasdaq is trading at record highs today erasing last weeks loss and triggering a new green monthly Trade Triangle. In fact, all three indexes are trading considerably higher today and trying to wipe out their losses from last week.
The reason for the significant gains today, a huge jobs number. Nonfarm payrolls jumped by 313,000 jobs last month, boosted by the largest rise in construction jobs since 2007, the Labor Department said on Friday. The payrolls gain was the biggest since July 2016 and triple the roughly 100,000 jobs the economy needs to create each month to keep up with growth in the working-age population.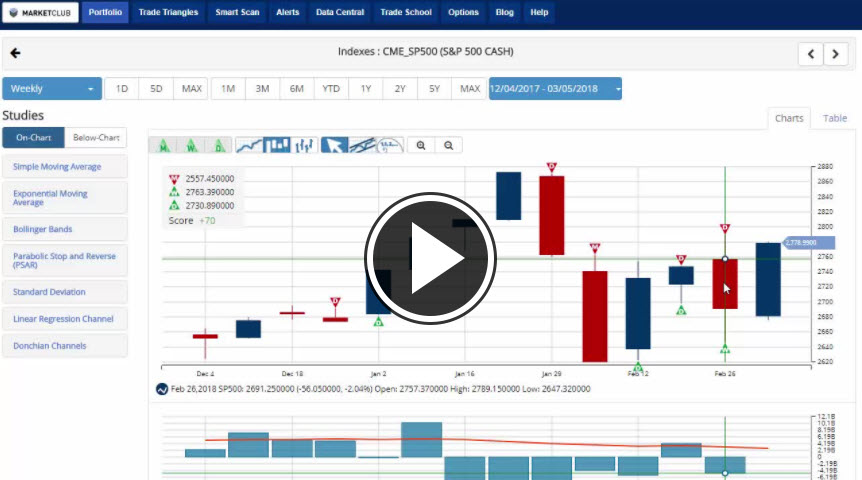 The labor market is benefiting from strong domestic demand, an improvement in global growth as well as robust U.S. business sentiment following the Trump administration's $1.5 trillion income tax cut package that come into effect in January.
Average hourly earnings edged up four cents, or 0.1%, to $26.75 in February, a slowdown from the 0.3% rise in January. That lowered the year-on-year increase in average hourly earnings to 2.6% from 2.8% in January.
The unemployment rate was unchanged at a 17-year low of 4.1% in February for a fifth straight month as 806,000 people entered the labor force in a sign of confidence in the job market. The average workweek rebounded to 34.5 hours after falling to 34.4 hours in January.
Key Levels To Watch Next Week:
S&P 500 (CME:SP500): 2,647.32
Dow (INDEX:DJI): 24,217.76
NASDAQ (NASDAQ:COMP): 7,084.83
Gold (NYMEX:GC.G18.E): 1,342.00
Crude Oil (NYMEX:CL.J18.E): 62.58
U.S. Dollar (NYBOT:DX.H18.E): 88.86
Bitcoin (CME:BRTI): 8,664.30
Every Success,
Jeremy Lutz
INO.com and MarketClub.com