Hello traders everywhere. The stock market is looking to close out a tumultuous first quarter of 2018 with positive daily gains in a holiday-shortened trading week albeit on light trading volume heading into the holiday weekend. The Easter holiday may be a much-needed break for beat-up traders to lick their wounds and start fresh come Monday.
For the first time in in the previous nine quarters, the S&P 500 and DOW are posting quarterly losses breaking an impressive winning streak. While the NASDAQ is posting a positive quarterly gain of 1.5% marking seven straight winning quarters, which is surprising given the recent rout in the tech sector. With the likes of Facebook (FB), Amazon (AMZN), Netflix (NFLX), Alibaba (BABA) and many other tech stocks taking huge losses recently.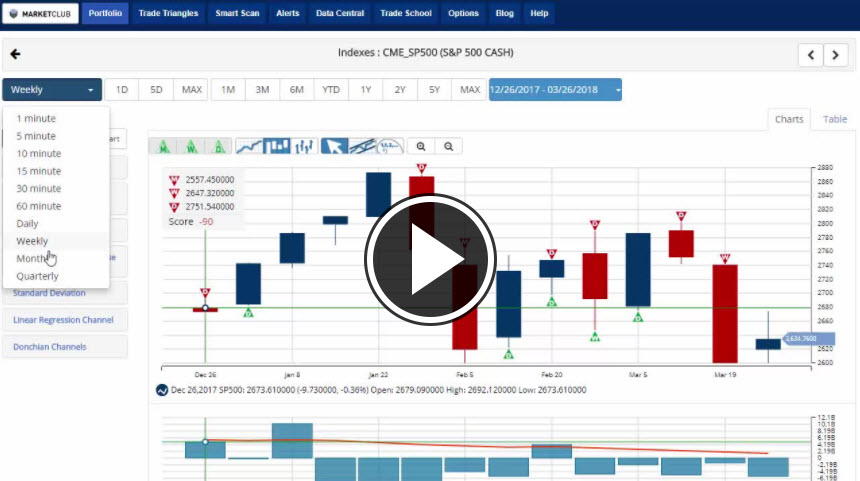 The U.S. Dollar is closing out the first quarter of 2018 with its fifth straight quarterly loss, a loss of 2.3%. Data on Thursday showed U.S. consumer spending rose marginally for a second consecutive month in February as households boosted savings, the latest indication that the economy lost momentum in the first quarter.
But the economy's fundamentals remained strong, with other data on Thursday showing the number of Americans filing for unemployment benefits dropping to more than a 45-year low last week.
Oil is headed for a 5% gain in March, erasing February's 4% loss and in fact, is posting 7% gain on the quarter marking three straight increases much like gold. Some OPEC producers and allies are considering prolonging efforts to drain a global supply glut up to the middle of next year, as explained by the Iraqi Oil Minister, Jabbar al-Luaibi.
Gold is posting it's third straight quarterly gain, that hasn't happened since 2011. The metal is still up 1.5% this quarter, following a 1.8% gain in the final three months of last year. The rise comes even as the Federal Reserve has been pulling the trigger consistently on U.S. interest rates.
Bitcoin continues to come under selling pressure and traded as low as 7386.92 in Thursday's trading; it's lowest levels since early February. It's also its first quarterly loss in over a year. Furthermore, regulatory pressure is mounting in the cryptocurrency space, while major social media platforms are distancing themselves from the industry. Reddit Inc., a community hub popular in the crypto community, no longer accepts payments made in Bitcoin, while Twitter (TWTR) confirmed Monday that it's banning advertisements for initial coin offerings, joining Facebook and Alphabet (GOOG).
Key Levels To Watch Next Week:
S&P 500 (CME:SP500): 2,801.90
Dow (INDEX:DJI): 23,360.29
NASDAQ (NASDAQ:COMP): 6,630.67
Gold (NYMEX:GC.G18.E): 1,356.80
Crude Oil (NYMEX:CL.K18.E): 66.41
U.S. Dollar (NYBOT:DX.M18.E): 89.98
Bitcoin (CME:BRTI): 6,194.46
Every Success,
Jeremy Lutz
INO.com and MarketClub.com