Hello traders everywhere. Stocks are on the rise with a sharp mover higher buoyed by news that Warren Buffett and Berkshire Hathaway Inc. bought an additional 75 million shares of Apple Inc. in the first quarter of this year. That makes Berkshire the third-largest investor according to data compiled by Bloomberg.
In an interview on CBNC with Becky Quick, Buffet said that Apple has "a wide, wide gap. I mean it's an amazing business. You can put all of their products on a dining room table."
That news drove Apple to an all-time of $183.87 a share, gaining over 3.5% on the day. Buffett's announcement came just days after Apple reported quarterly sales and profit that topped analysts' estimates on surging services as revenue rose at the fastest pace in more than two years.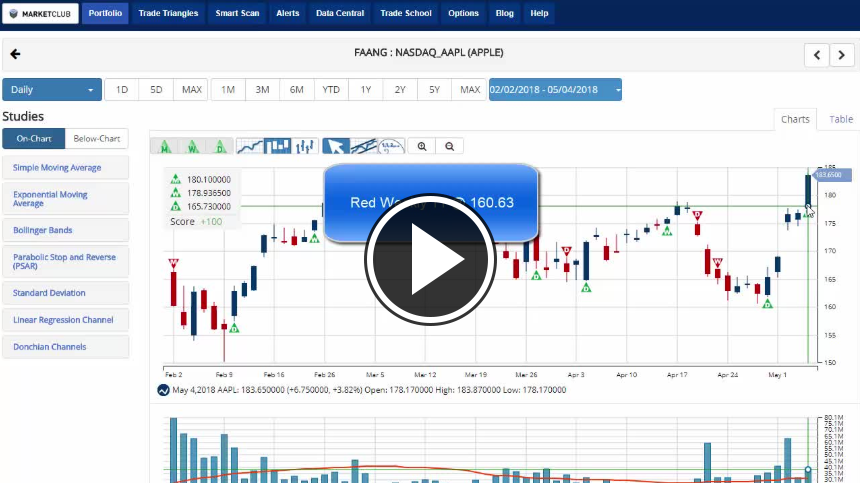 The Labor Department reported on Friday that Nonfarm payrolls increased by 164,000 jobs last month, falling short of the estimated 192,000 jobs that analysts were expecting. Data for March was revised up to show the economy adding 135,000 jobs instead of the previously reported 103,000. That was the fewest amount of jobs created in six months and followed the big gain of 324,000 in February.
The unemployment rate dropped from 4.1% in March to 3.9% in April, we haven't seen the unemployment rate this low since December of 2000, almost a full 18 years ago. It's now within striking distance of the Fed's forecast of 3.8% by the end of this year. This was the first time in six months that the jobless rate dropped.
Key Levels To Watch This Week:
S&P 500 (CME:SP500): 2,717.49
Dow (INDEX:DJI): 24,858.97
NASDAQ (NASDAQ:COMP): 6,926.97
Gold (NYMEX:GC.M18.E): 1,319.00
Crude Oil (NYMEX:CL.M18.E): 66.92
U.S. Dollar (NYBOT:DX.M18.E): 88.94
Bitcoin (CME:BRTI): 7,823.06
Every Success,
Jeremy Lutz
INO.com and MarketClub.com