Hello traders everywhere. I'm doing something a little different today by doing this mid-day video after the close. The reason? As I was preparing, President Trump said he would announce his decision on the Iran nuclear deal at 2 PM EDT on Tuesday. The DOW had been up as much as 219 points on the day before reversing course on the announcement. So with that news affecting the markets, I decided to hold off and see where we landed.
With that being said, overall the stock market finished up on the day with the S&P 500 up +.35%, DOW +.39% and the NASDAQ leading the way with a +.79% being pushed by Amazon and Netflix.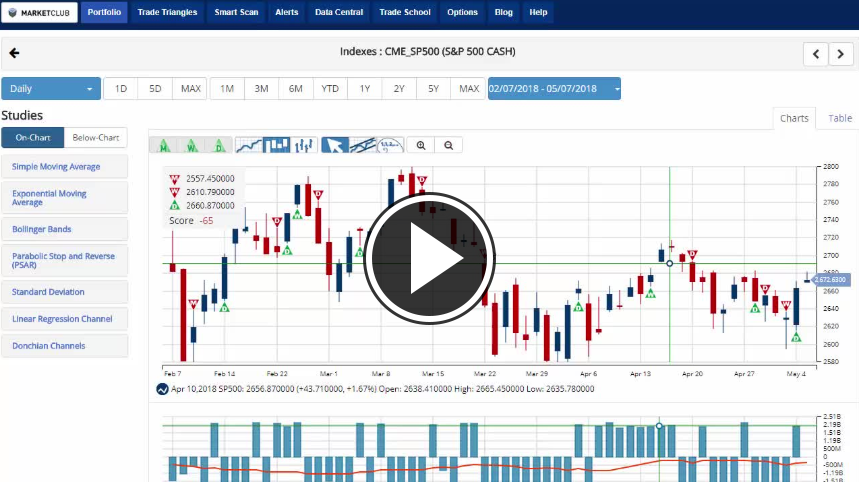 But the real market driver today was that oil and the energy sector. Crude oil traded as high as $70.76. That's the highest level since 2014, before it backed off the high to close at $69.89 +.17% on the day.
Key Levels To Watch This Week:

S&P 500 (CME:SP500): 2,717.49
Dow (INDEX:DJI): 24,858.97
NASDAQ (NASDAQ:COMP): 6,926.97
Gold (NYMEX:GC.M18.E): 1,308.50
Crude Oil (NYMEX:CL.M18.E): 68.12
U.S. Dollar (NYBOT:DX.M18.E): 88.94
Bitcoin (CME:BRTI): 7,823.06
Every Success,
Jeremy Lutz
INO.com and MarketClub.com