Hello traders everywhere. After a weak opening crude oil has provided the catalyst to lead the stock market higher driven by the energy sector. The move higher follows President Donald Trump's decision to pull the U.S. out of the Iran nuclear deal, which he announced yesterday. President Trump said that the U.S. would be walking away from the Iran deal and that sanctions on the Middle Eastern country would be reinstated.
"It is clear to me that we cannot prevent an Iranian nuclear bomb under the decaying and rotten structure of the current agreement," Trump said from the White House Diplomatic Room. "The Iran deal is defective at its core. If we do nothing we know exactly what will happen."
After the announcement, the stock market finished Tuesday trading mixed to unchanged with oil being the big loser dropping -1.37% on the day. The move higher today was delayed, but once it kicked in oil hit a new three and a half year high of $71.36 gaining over +2% on the day.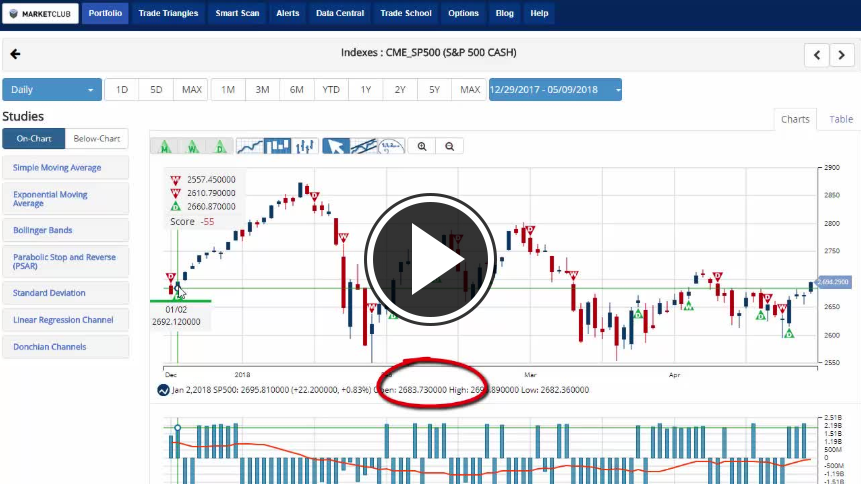 Key Levels To Watch This Week:

S&P 500 (CME:SP500): 2,717.49
Dow (INDEX:DJI): 24,858.97
NASDAQ (NASDAQ:COMP): 6,926.97
Gold (NYMEX:GC.M18.E): 1,320.10
Crude Oil (NYMEX:CL.M18.E): 67.63
U.S. Dollar (NYBOT:DX.M18.E): 88.94
Bitcoin (CME:BRTI): 7,823.06
Every Success,
Jeremy Lutz
INO.com and MarketClub.com