Hello traders everywhere. Banks rally and send the DOW up over 300 pts at it's the highest level today. The reason for the optimism, dissipating trade war fears and high expectations for good earnings with earnings season about to kick off on Friday with JPMorgan Chase & Co. (JPM), Wells Fargo & Company (WFC) and Citigroup Inc. (C) reporting on their second quarter of 2018.
Stocks also got a boost from a positive jobs report released on Friday, which revealed that the U.S. economy added 213,000 jobs in June, beating expectations. The news helped divert attention away from the ongoing trade war between the U.S. and its most prominent partners.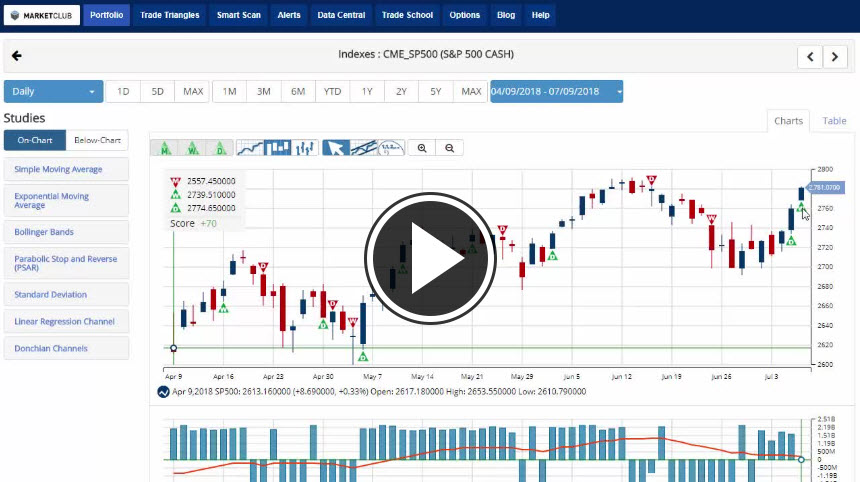 Last week, the U.S. slapped tariffs on $34 billion of Chinese goods. China responded to the tariffs by imposing its retaliatory levies on imports from the States. But that has had little effect on the markets to start the week, and most analysts believe that the "Trade War" has already been priced into the stock market.
Key Events On Tap This Week
Chinese trade data due at the end of the week will probably show slightly slower export growth, after early indicators pointed to softer overseas demand and weaker export orders, Bloomberg Economics said. China releases June PPI and CPI on Tuesday, both of which should show a pickup.
The most noteworthy U.S. data is the June inflation report on Thursday, which consensus expects will show both headline and core price growth picking up. There's another deluge of Treasury debt sales too, with a total $156 billion of notes and bills offered.
Earnings season gets going with JPMorgan Chase & Co. and Citigroup among the largest companies due to give results, as well as India's Infosys Ltd.
Key Levels To Watch This Week:

S&P 500 (CME:SP500): 2,691.99
Dow (INDEX:DJI): 25,003.10
NASDAQ (NASDAQ:COMP): 7,806.60
Gold (NYMEX:GC.Q18.E): 1,253.70
Crude Oil (NYMEX:CL.QN18.E): 74.28
U.S. Dollar (NYBOT:DX.M18.E): 95.25
Bitcoin (CME:BRTI): 6,812.91
Every Success,
Jeremy Lutz
INO.com and MarketClub.com