Hello traders everywhere. The stock market started out the day in positive territory mostly due to positive earnings for Apple Inc. (AAPL), which hit an all-time high of $201.32 and still trading +5% higher on the day. However, trade tensions between the U.S. and China have taken control of the market action and pushed stocks lower.
The Trump administration's unpredictability on trade has been in the spotlight in the last 24 hours after reports that talks between Washington D.C. and Beijing were set to resume were quickly overtaken by a threat to raise tariffs by 25%, instead of the initially proposed 10%, on $200 billion worth of imported Chinese goods. Of course, China vowed to retaliate if the United States slapped further tariffs.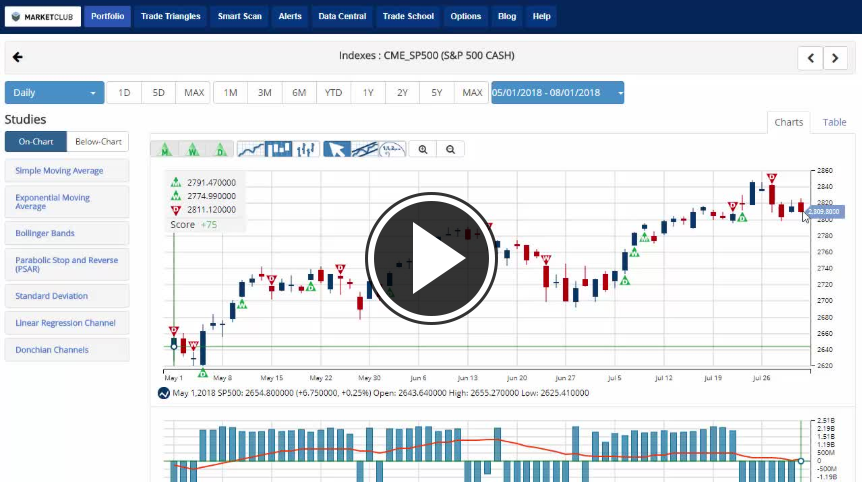 The Fed decision, which is due at 2 pm EDT today is also weighing on traders minds. While a rise in interest rates is not expected today, discussion on trade or where the Fed is thinking of heading could be on the table and might provide clues as to their future moves. Will they still act on the two remaining rate hikes that they had mentioned earlier in the year?
Key Levels To Watch This Week:
S&P 500 (CME:SP500): 2,768.51
Dow (INDEX:DJI): 24,518.43
NASDAQ (NASDAQ:COMP): 7,933.31
Gold (NYMEX:GC.Z18.E): 1,222.60
Crude Oil (NYMEX:CL.UN18.E): 70.43
U.S. Dollar (NYBOT:DX.M18.E): 93.44
Bitcoin (CME:BRTI): 9,925.55
Every Success,
Jeremy Lutz
INO.com and MarketClub.com