Hello traders everywhere. What looked to be another record-setting week mid-week has turned ugly the last couple of days with the DOW posting back to back 200 point losses to end the week and finishing down over -.3% on the week. The S&P 500 and NASDAQ will both have two daily losses to end the week with the S&P losing over -1% and the NASDAQ losing over -3.5%, triggering a new red weekly Trade Triangle, as the tech sector is experiencing yet another sell-off.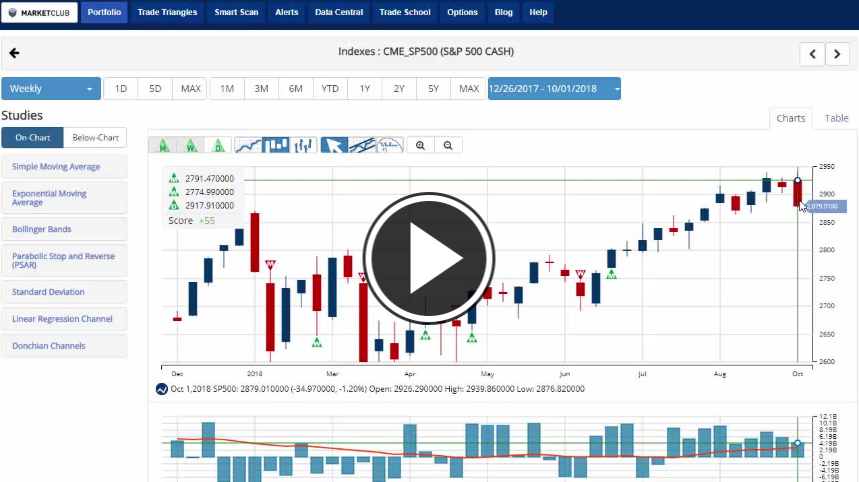 The recent weakness can be attributed to the mixed jobs report that shows a tightening job market that is pushing interest rates higher. The U.S. economy added 134,000 in September, well below the expected gain of 185,000. However, the U.S. unemployment rate fell to its lowest level since 1969. Job gains for August also received a sharp upward revision to an addition of 270,000 jobs from 201,000. Wages, meanwhile, grew by 2.8% last month on a year-over-year basis to match expectations.
The 10-year note yield rose to 3.227% and hit a fresh 2011 high while the two-year note yield advanced to 2.897%. Yields have been on the rise this week amid strong economic data.
Key Levels To Watch Next Week:
Every Success,
Jeremy Lutz
INO.com and MarketClub.com