Hello traders everywhere. Once again the DOW has reached a record high, this time at the opening of trading then heading higher from there. The move higher marks the fifth straight day that the DOW has traded higher. The reason for the continued optimism? better-than-expected jobs creation last month.
Private payrolls increased by 230,000 in September, the most since February, according to a report from ADP and Moody's Analytics. Economists had expected a gain of 185,000. The report is often seen as a preview of the government's nonfarm payrolls report, which is set for release Friday morning.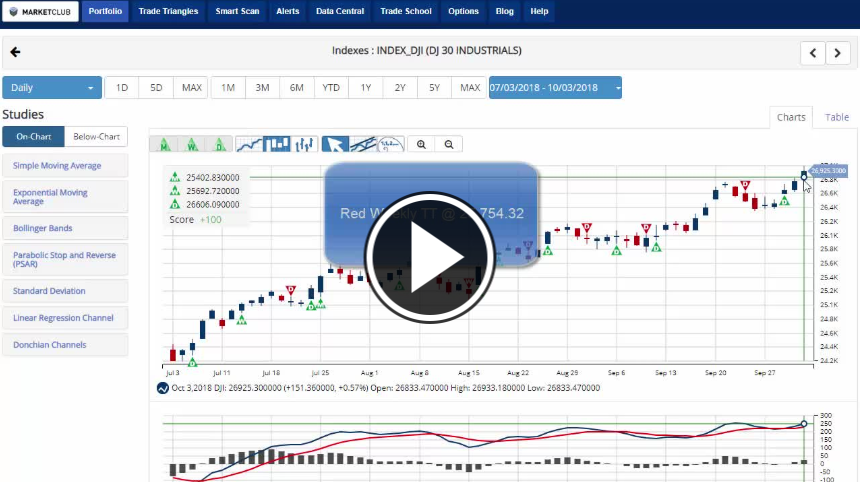 Decreasing fears of a global trade war have helped boost the stock market as we start the fourth quarter of 2018. This week Canada joined a trade deal between the U.S. and Mexico (USMCA). The agreement grants U.S. dairy farmers access to the Canadian market, while Canada agreed to effectively cap automobile exports to the States.
Next up, China. Can President Trump get a deal worked out with the Chinese government?
Key Levels To Watch This Week:
Every Success,
Jeremy Lutz
INO.com and MarketClub.com