Hello traders everywhere. The stock market opened in positive territory Monday morning riding the coattails of a rising Chinese market only to slip into negative territory shortly after the open once corporate earnings started rolling in.
The Shanghai Composite Index rose more than 4% to score its best day since March 2, 2016. The quick move higher comes after Chinese authorities pledged to support China's economy and offset the negative impact of U.S. tariffs. They made that pledge after reporting weaker-than-expected economic growth for the second quarter. Despite the big daily move, Chinese stocks are still down sharply for the year. The Shanghai Composite Index has fallen about 20% in 2018 and is down over 21.4% in the last twelve months.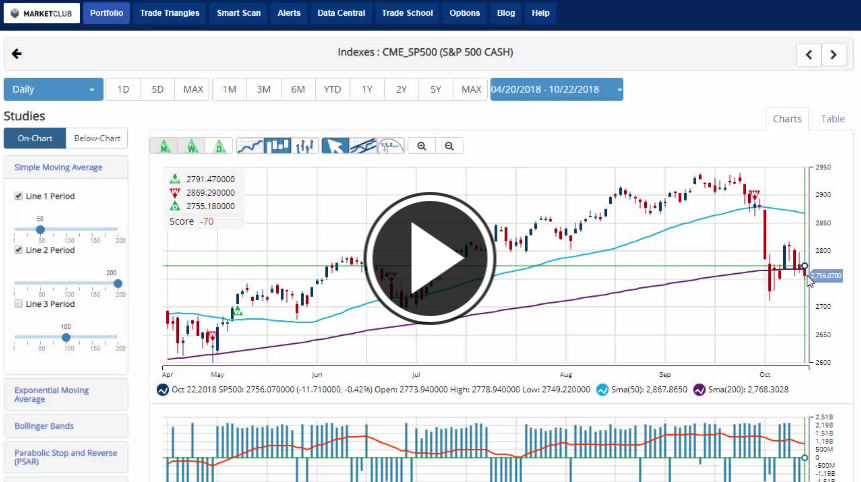 Some disappointing earnings reports have not helped the market's mood ahead of what is expected to be the heaviest earnings week this season. Investors are nervous about the outlook for future growth due to concerns over trade and tariff's, rising costs and other factors.
Hasbro (HAS) tumbled 5% after its quarterly results missed estimates, as the demise of major retail partner Toys 'R' Us hurt sales in the United States and Europe. Mattel (MAT) fell 2.9%. Polaris (PII) fell 2.7% after the company said trade and tariff worries were hurting profitability. That statement by Polaris also pulled Harley-Davidson (HOG) down 3% at the lows.
Key Events On Tap This Week:
Earnings season gathers pace with notable highlights including Amazon.com, Alphabet, Intel, Verizon, Microsoft, Twitter, McDonald's, UBS, Deutsche Bank, Barclays, Total, United Technologies, Caterpillar, Halliburton and Linde.
Monetary policy decisions are due in Europe, Indonesia, Sweden and Canada.
ECB policy makers could on Thursday confirm that asset purchases will end this year, reiterating its pledge to keep interest rates at record lows through summer 2019. President Mario Draghi will hold a press conference.
U.S. gross domestic product growth may have slowed in the third quarter, yet remained near its best pace since mid-2015, according to forecasts ahead of Friday's release.
Key Levels To Watch Next Week:
Every Success,
Jeremy Lutz
INO.com and MarketClub.com