Hello traders everywhere. What looked to be a promising humpday this morning quickly turned negative as the DOW reversed course. It had been trading over 200 pts higher in early trading but has since fallen over 330 pts trading below 25,000 and losing over 1.3% on the day. The S&P 500 and NASDAQ have followed suit with both indexes losing over 1.2%. It sure looks like volatility is here to stay.
The turn lower coincided with Apple breaking below its 200-day MA trading losing over 2.7% on the day and currently trading at the session low of $186.70 and trading 20% below its 52-week high, entering a bear market. The decline comes after Guggenheim downgraded the stock. This downgrade comes as UBS cut its 12-month price target on the stock and follows a target reduction at Goldman Sachs. Investors have been worried the company's iPhone sales will slow down soon.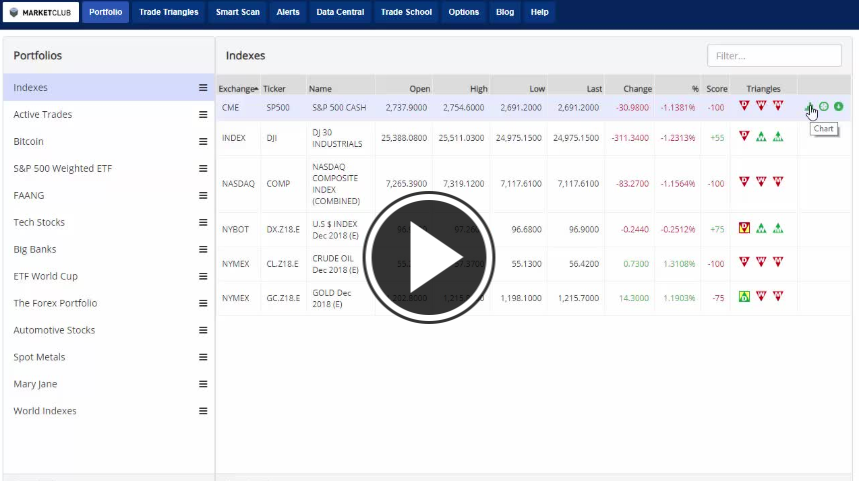 The only bright spot in the market is crude oil, which is looking to stop its twelve-day slide trading higher on the day. Oil is up over 1% trading at $56 a barrel, off the session low of $55.13. OPEC and Russia signaled Sunday they could decide at their December 6th meeting to hold back output by around 1 million barrels a day. This announcement came amid signs the market will be oversupplied in 2019.
The International Energy Agency warned in its report Wednesday that global oil supply was on pace to significantly outstrip demand, as Russia, Saudi Arabia, and the U.S. are pumping out crude at record levels.
President Donald Trump sent another warning to producer cartel OPEC (Organization of Petroleum Exporting Countries) earlier this week, saying he hoped the group would not cut output in a move to buoy prices. The fall in crude has also sparked worries of a global economic slowdown.
Key Levels To Watch This Week:
Every Success,
Jeremy Lutz
INO.com and MarketClub.com